This winter I was asked to carve and build an obelisk sundial for Buscot Park to celebrate the diamond jubilee of HM The Queen. But this was no ordinary Egyptian copy. For a start it has 6 sides rather than 4 and its main function is to hold a vertical sundial. The concept for the obelisk was thought up by the sundial expert and designer Sir Mark Lennox-Boyd. The obelisk sundial sits at the end of a long avenue of trees at Buscot Park, Oxfordshire.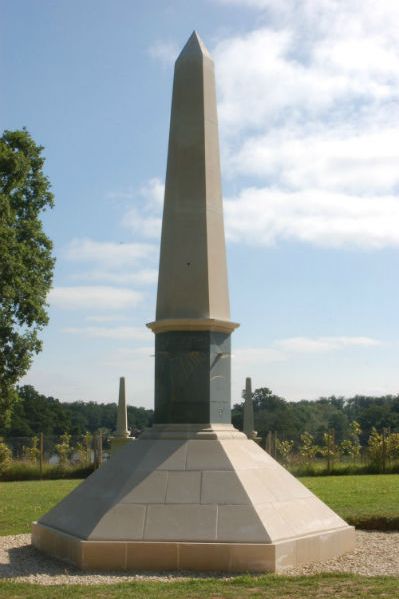 The main structure is made from Portland stone and the dial faces are Cumbrian green slate. The noduses are Gold-plated bronze.
One of the most interesting parts was the research for the hieroglyphs. On each face there is a word, morning, noon, afternoon , queen, Elizabeth and eternity. I had an amazing day at the British museum with Egyptologist Dr Wendy Monkhouse, who introduced me to the order, spacing and other complexities of hieroglyphs.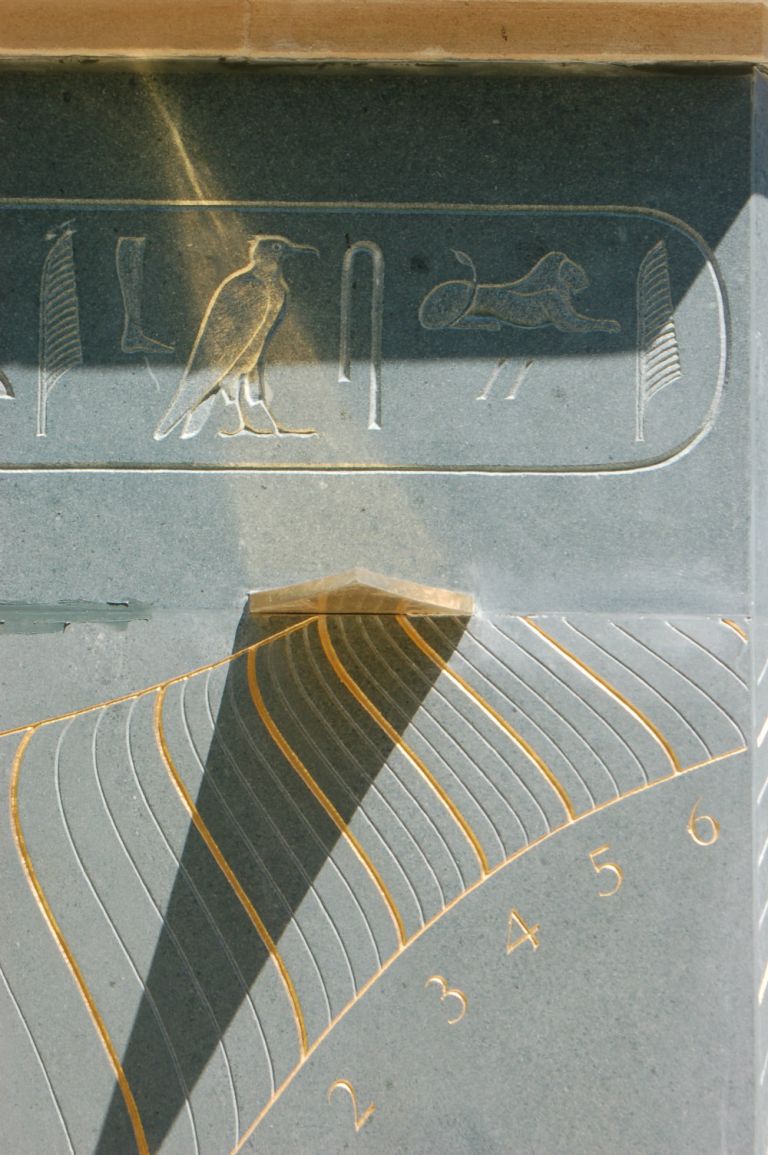 A close up of one of the side panels.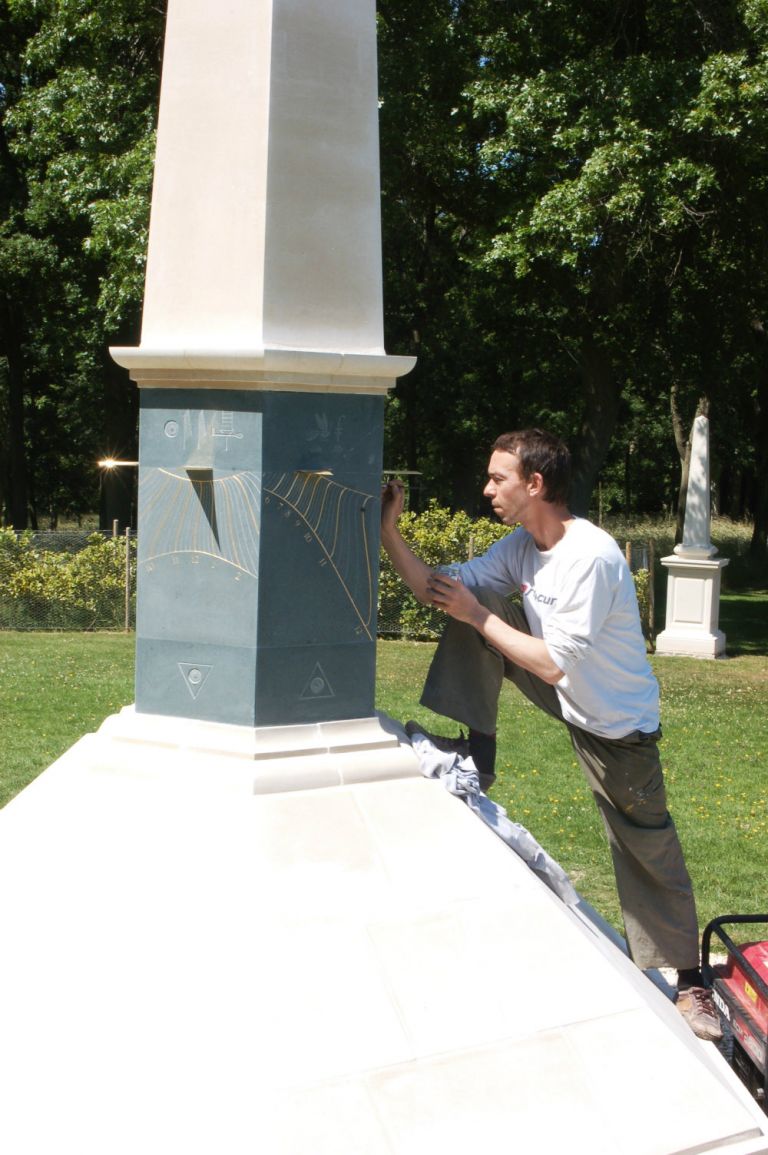 This is a photograph of my assistant James gilding one of the panels.