Calling all children in our village to write a letter and make someone smile!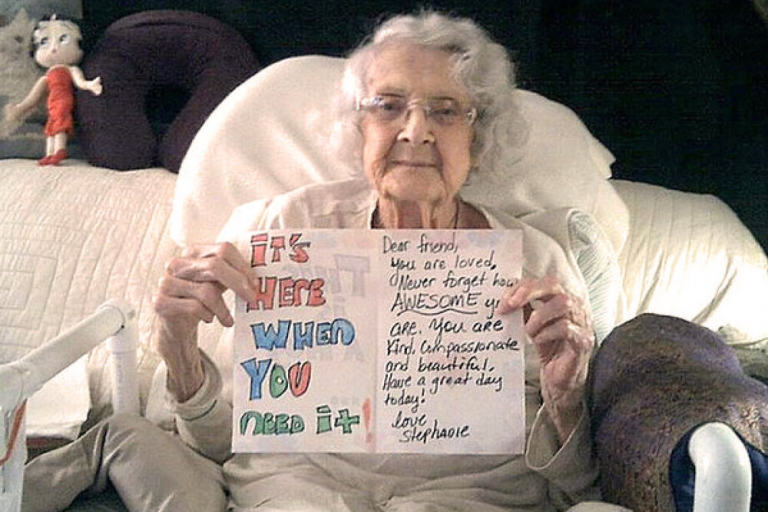 Write a letter to an elderly member of our community and help them get through this lonely period of isolation. There is a rainbow-painted shoebox in the outdoor covered area at The Paddocks, Milton under Wychwood –on the floor near the bench. Please post your letter there without touching the doors of the building and keeping a good distance from anyone you might pass on your way there. I shall empty the box weekly and deliver the letters. Alternatively, you can send any letters to me in the post: Spring Cottage, Green Lane, Milton under Wychwood, OX7 6JY. Any questions email Hannah Wessel : info@stoneletters.com
The CDC, World Health Organization, and Surgeon General have indicated that there is currently no evidence that COVID-19 is being spread through the mail. I will, however, leave at least 72 hours between the collection and delivery of letters.
According to a Pennsylvania State University and UC Irvine study, "small gestures in everyday life," like showing compassion and performing random acts of kindness, help us feel loved.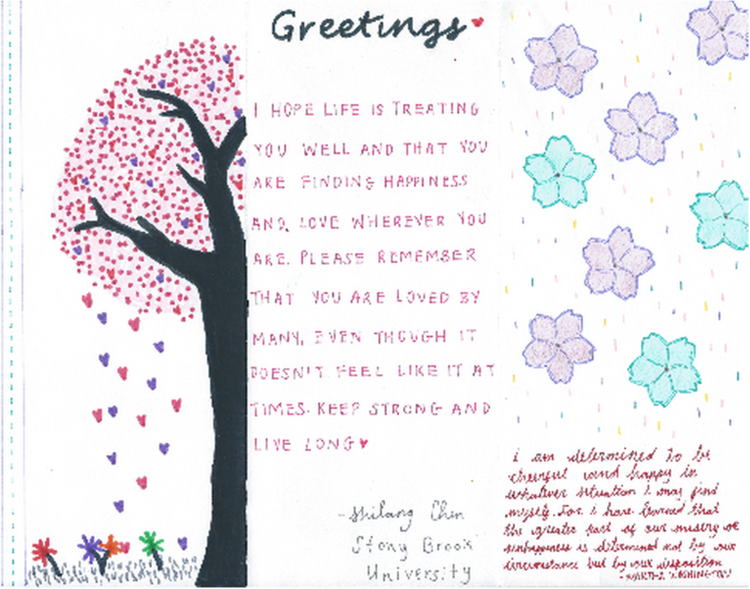 BEFORE SENDING YOUR LETTER(S), HERE ARE SOME GUIDELINES:
1. Letters must be legible (large print) and handwritten. No worries if you're not artistic– make your card as what you'd like to receive.
2.You can start the letter with "Dear Friend" or "Dear Neighbour" or just "Greetings" or use your imagination….
2. Exclude the date (day, month, and year).
3. Embrace creativity! Recipients love it when the letters are personal. We encourage you to make your letters detailed, thoughtful and heartfelt.
4. Be kind and thoughtful (more than talking about yourself). This is a one-way letter exchange, meaning you will not receive a letter back, so remember that no reciprocation attached is part of the beauty of your act of kindness, and the recipients don't feel burdened by feeling obligated or being unable to respond.
5. Envelope your letters if you can! It's so much nicer to open up an enveloped card, don't you think?
6.What can you write about?
Take a few minutes right now, sit down, and write a letter to an elder (a stranger) telling them about yourself, maybe say a joke or a riddle and let them know that they are loved. You could include some origami flowers, pictures, quizzes, poems, stories. Making a difference can be so simple, yet it can be incredibly impactful!
It might feel difficult at first to be writing to someone you don't know. Our advice: just pretend like it's a conversation! What kinds of things would you want to talk about to a stranger?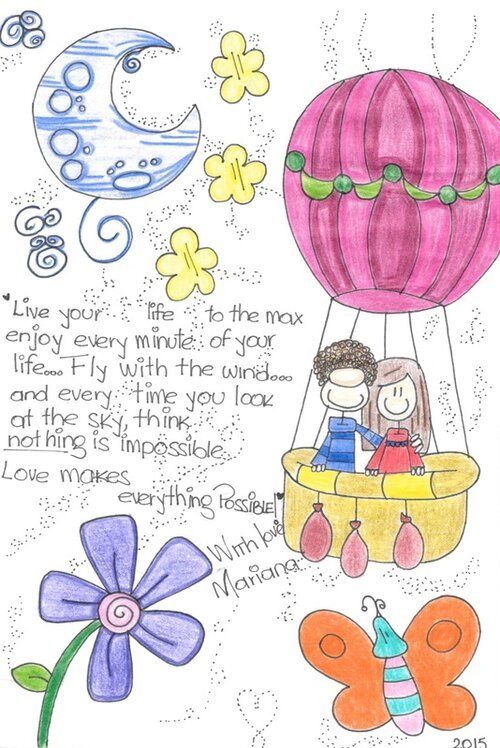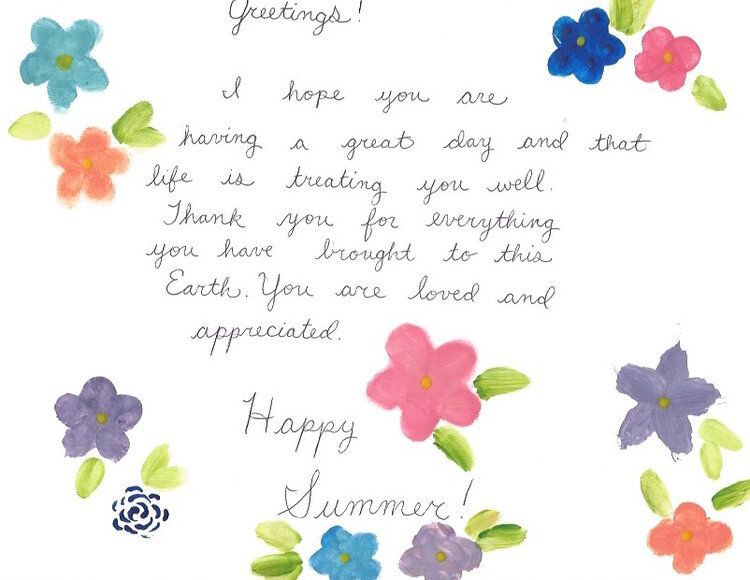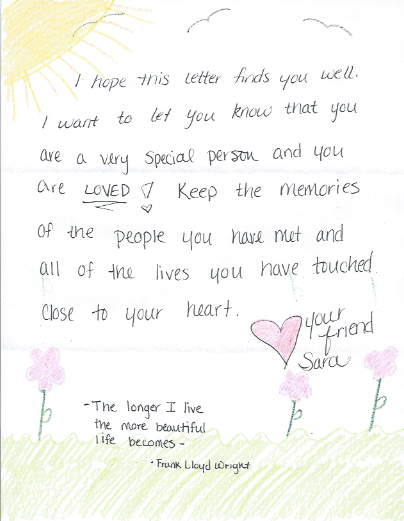 If you do not live nearby perhaps you can set up a similar project in your village.