We are open and visitors are welcome by appointment only
Posted 02/06/20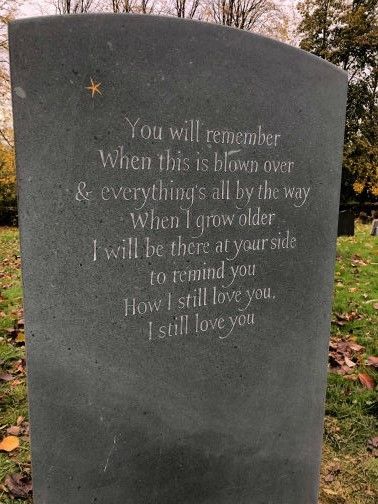 WE ARE STILL OPEN FOR BUSINESS. We may have some delay in obtaining material as some quarries have closed but we anticipate they will re-open shortly. Our current waiting list is around 12 months from the point of order.
We are following the government guidelines as laid out by NAMM (the National Association of Memorial Masons) to minimise risk to visitors as well as our staff. This document can be found here and includes the following on CUSTOMER SERVICE:
• Contact existing customers to reassure them that you are still in business and available to
assist them on the phone or by email.
• All services such as paperwork, including instructions, orders, and drawings etc can be sent
and received via email.
• If it cannot be avoided and a customer must come into the office it can be arranged by
appointment only. Safety for all parties is paramount and it must be explained how the
meeting will be conducted prior to a customer's visit.
• Always ask if the customer has any signs of illness before making the arrangement.
• Only one person to visit at a time, a maximum of two persons only if they both live in the
same household.
• Arrange seating to ensure a personal distance of a minimum of 2 metres.
• Have hand sanitizer available or provide hand washing facilities with hot water and soap
and paper towels for drying the hands.
• Wear disposable gloves and have a mask and googles available.
• If documents must be signed – have them laid out on a separate desk along with disposable
gloves and a pen ready for the customers use. A lidded bin for safe disposal of used items.
• Place signed documents in a sturdy envelope and file, clean the pen and wipe the desktop
down. Clean door handles and areas touched by visitors after they leave.