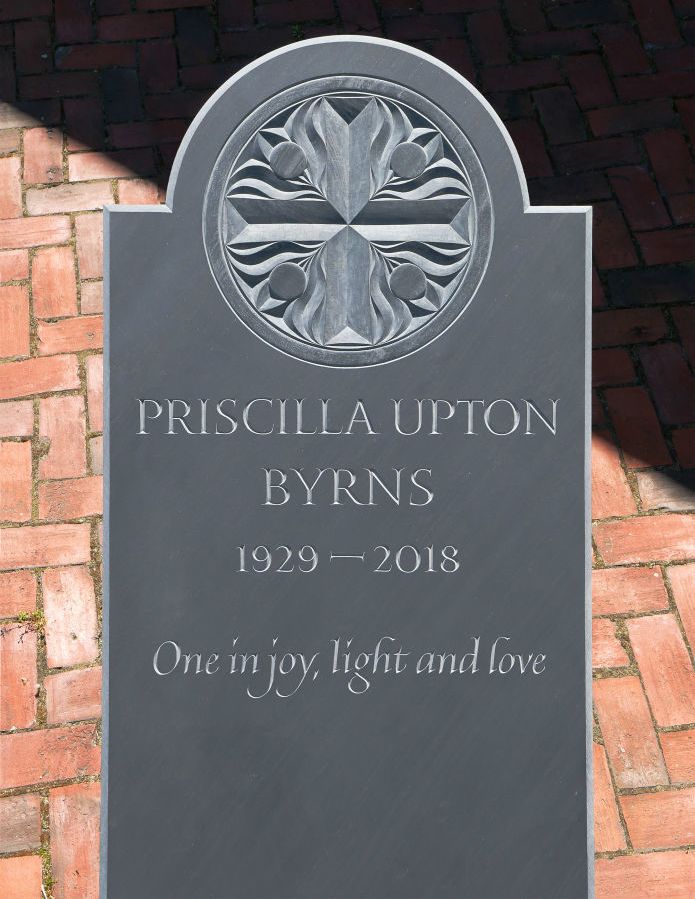 The above headstone was made by The John Stevens Shop, in Rhode Island, USA.
If you are looking for a bespoke headstone and you live in the USA you may ask if we ship headstones overseas. We have shipped headstones overseas before and have clients all over the world.
The answer is yes, but there several factors you need to consider:
1. Cost
The current export duty to the USA for a headstone is 50% which adds considerably to the cost. This means that for an average headstone of ours which costs between £5000-6000 you would need to pay an additional £3000.
The cost to ship and insure the headstone also costs in the region of £1000. So in total, you will need a budget of at least £10000. If cost is not an issue then this is all possible.
2. Cemetery regulations

You need to make sure that the local cemetery allows the use of the stones that we use. Many cemeteries in the USA only allow the use of marble or granite, which we do not work with.
3. Local mason
We will need to work with a local stonemason who is prepared to install the headstone for us and receive it from the UK as well as apply for the permit.
4. Time
We have a current waiting list of at least 12 months and shipping will take an additional 1-2 months.