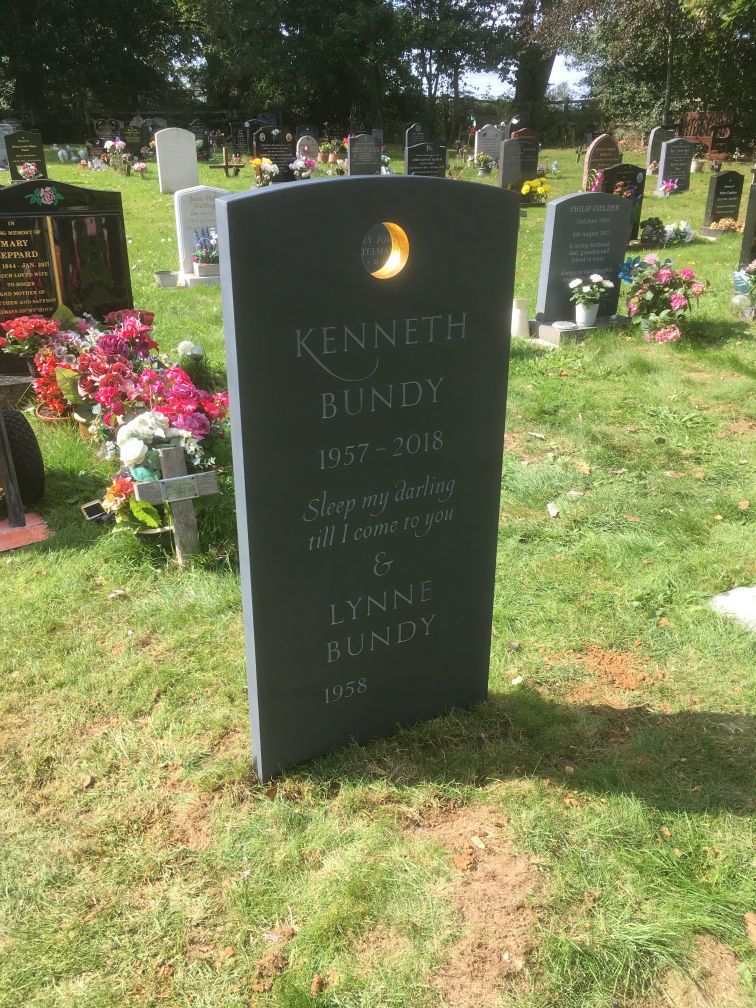 The Cambridge dictionary defines Bespoke as follows:
Specially made for a particular purpose, organisation or individual.
or
Providing services specially for a particular purpose, organisation or individual.
This definition of bespoke encapsulates everything that Stoneletters strives for:
to make unique and personal memorials, specially made for the particular purpose of commemorating a particular individual.
Every individual is unique, and our bespoke memorials are likewise all individual and unique. Unlike stonemasons who offer "bespoke memorials" but then design them using set letterforms, set stone sizes and designs, all of our memorials are completely individual.
We design our lettering freehand. We often get requests from stonemasons wanting to know which typeface we used so that they can copy our designs, but we cannot help, as the designs come from Fergus and not from a computer-generated design program.
Being bespoke, we guarantee that your memorial will be one of a kind, just like your loved one.
So when we say we make bespoke memorials, we really do mean exactly that: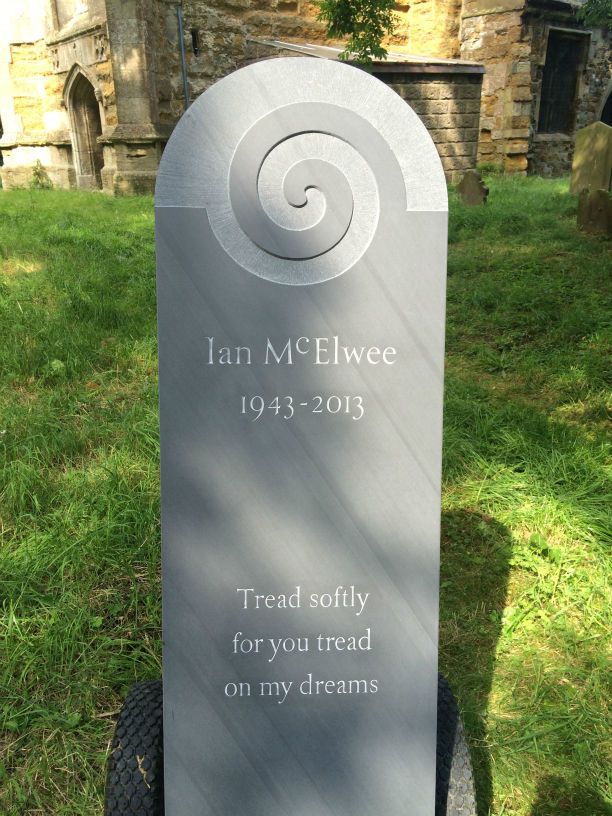 1. Bespoke service
- you are encouraged to visit the workshop in person, where you will meet with Fergus and collaborate with him on the design. There is no middle man.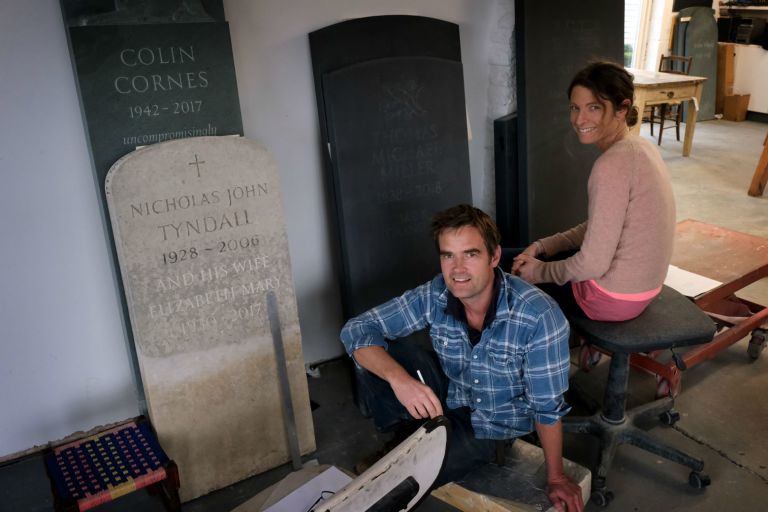 2. Bespoke design
-every memorial is designed from scratch. There are no set templates or designs to copy. We do, however, have a sourcebook for ideas or inspiration.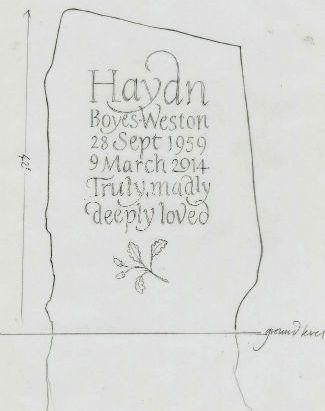 3. Bespoke advice
- we can help you if you are struggling to choose the right words, or have no idea where to begin.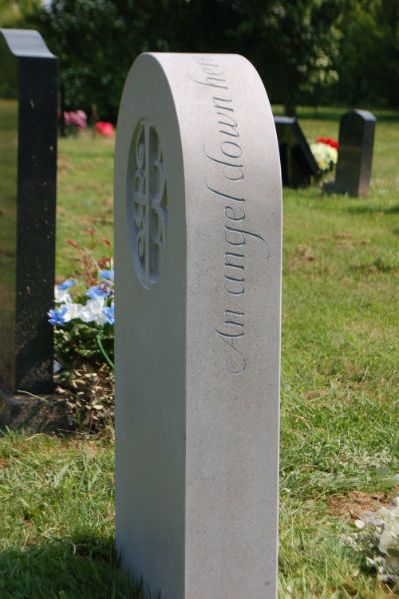 4. Bespoke material
-we do not keep a large stock of stones. We order your stone specially from the quarry when you have decided on the precise stone you would like.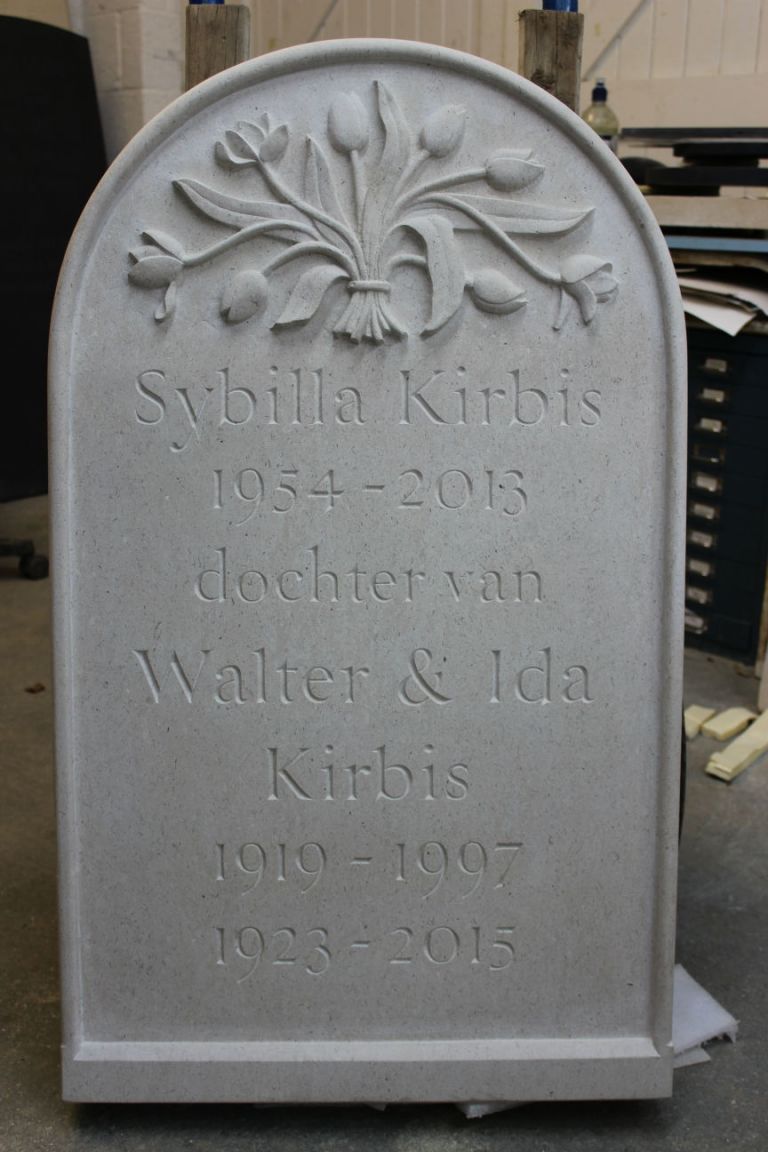 5. Bespoke memorial shape
- the shape is dictated not by what is pre-ordered or in any catalogue, but by the inscription and what you have in mind.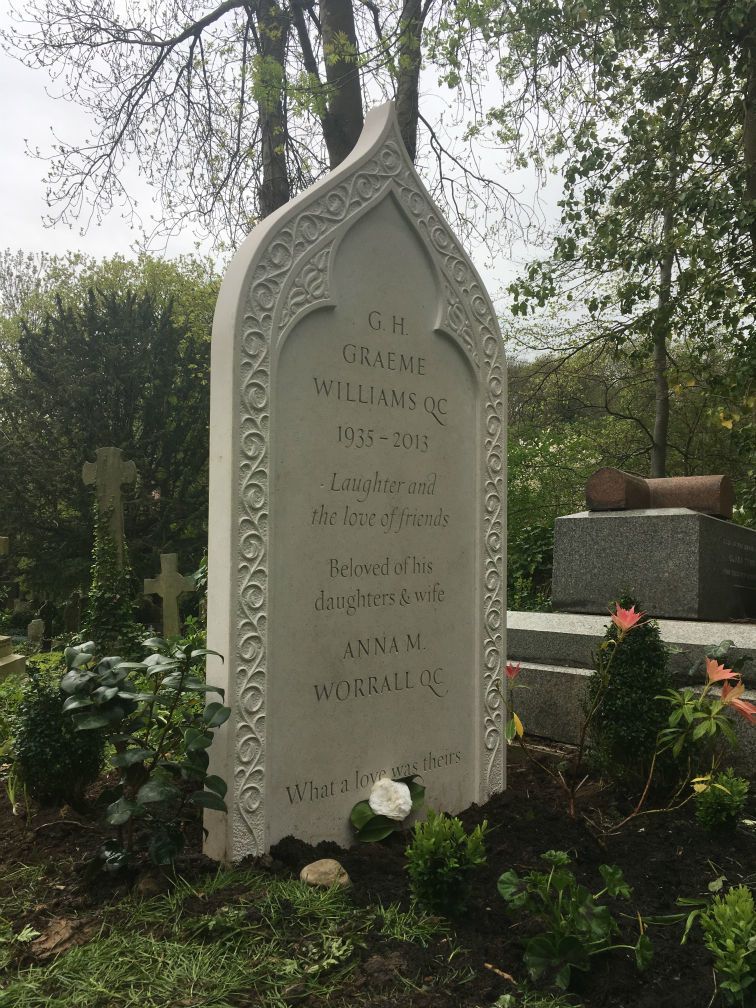 6. Bespoke memorial carving
-we can carve almost anything, whether it is a special ring or pendant, or perhaps a special flower, or even a unique design of your own.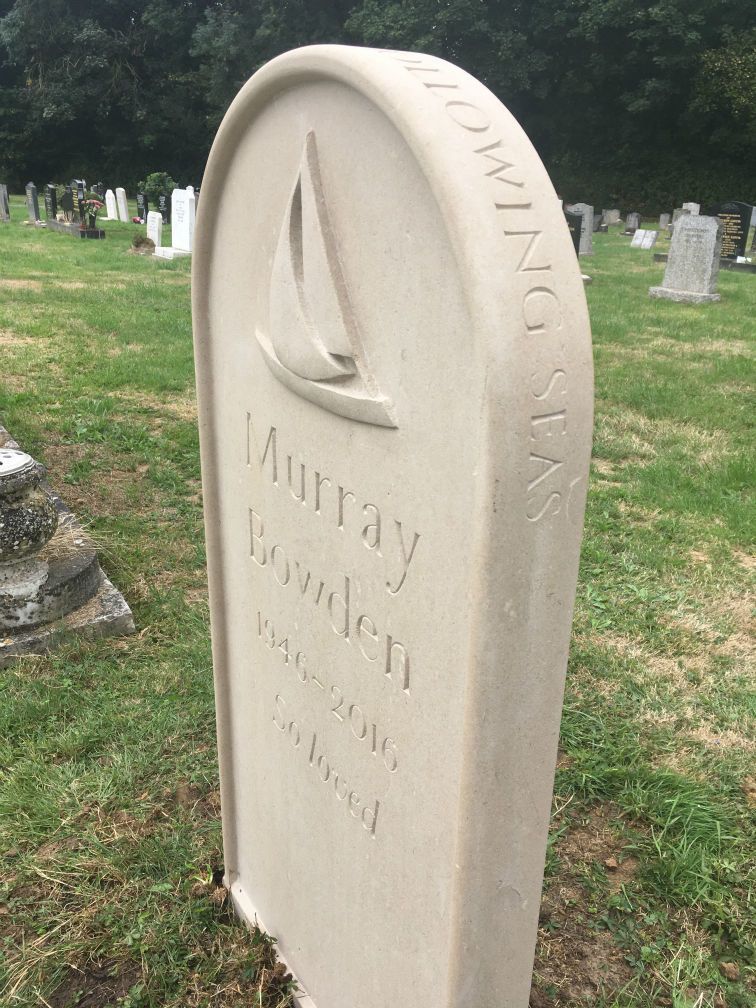 7. Bespoke lettering
-all of our lettering is v-cut by hand using only a chisel and mallet. There is no stenciling and no machine involvement. We do not use rulers or templates but draw out the lettering freehand.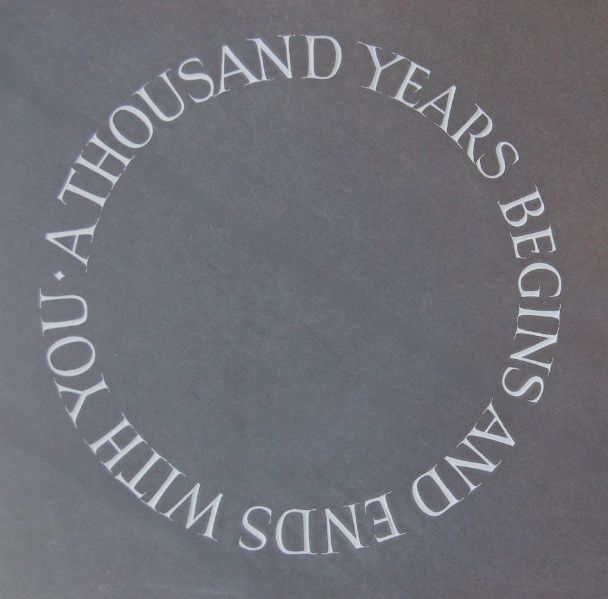 8. Bespoke finishing
- the memorials can be painted or gilded or unpainted, it's up to you.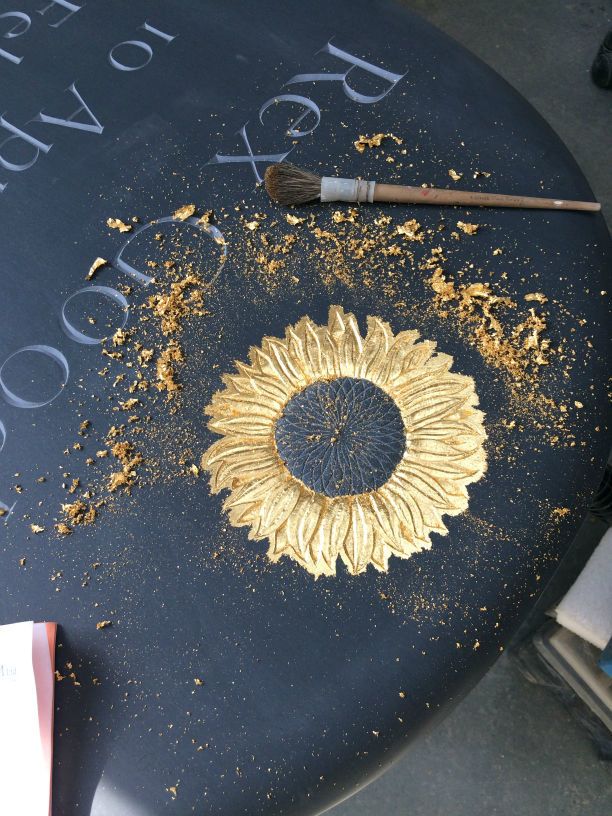 9. Bespoke fixing into place
- we do all of our fixings ourselves, even if it means a five-hour drive.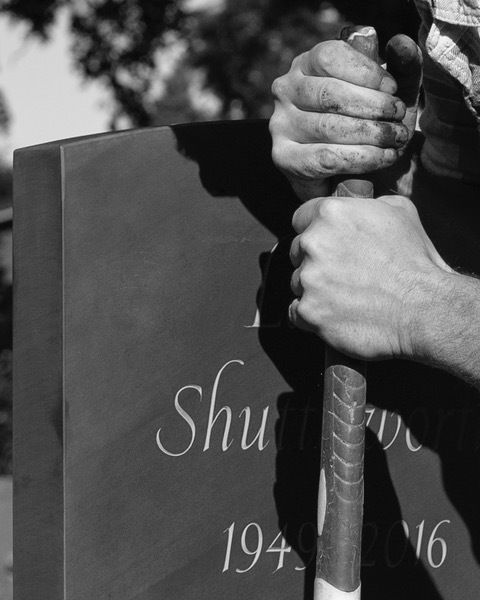 10. Bespoke service
- you will feel like your commission is special because it is. All of our clients feel valued and involved. They are able to change and revise a design as many times as they need to, and they will not feel hurried or rushed.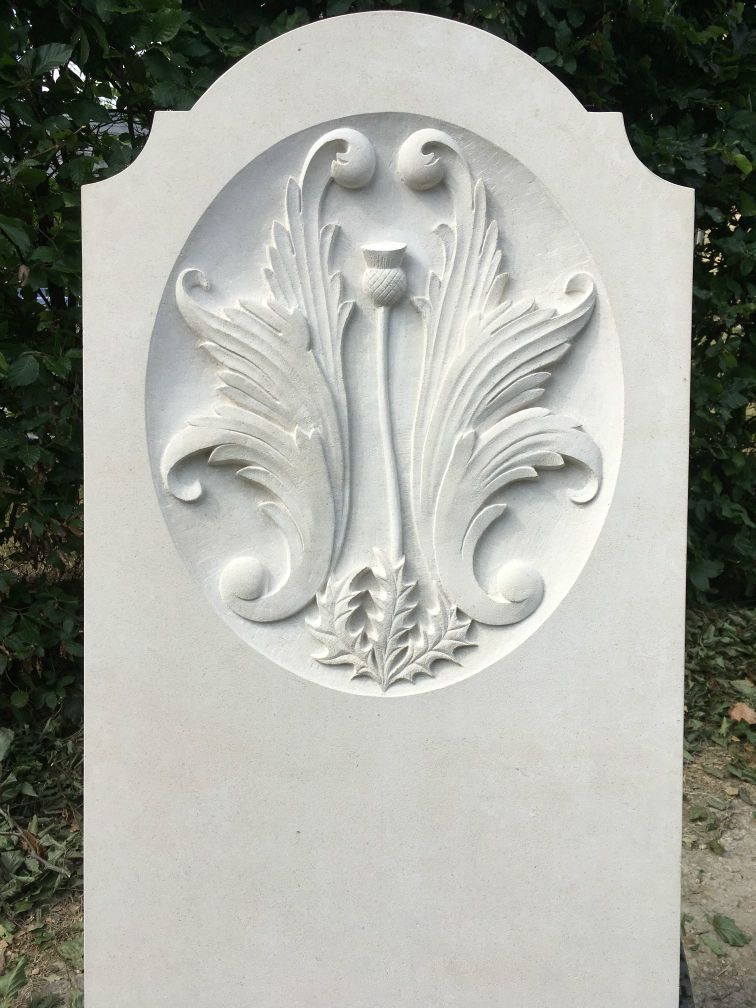 This is what sets us apart from other masons offering bespoke memorials. For further examples of bespoke headstones click here to view our bespoke headstones gallery.
Ours truly are bespoke