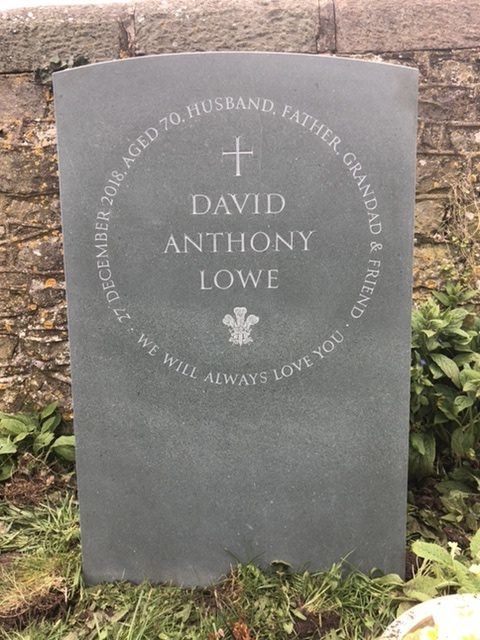 We would never have dreamt to be writing this article before today, but in the current climate ordering a headstone online is one of the most frequently asked questions. The straight answer is yes, it is perfectly feasible to order a headstone online. Although our headstones are all individual and unique, there is no reason why we can't discuss and come up with a design using modern technology to communicate.
Under normal circumstances I would always encourage new clients to come and visit the workshop, where there is so much to see in progress, but these are not normal circumstances, and we must adapt.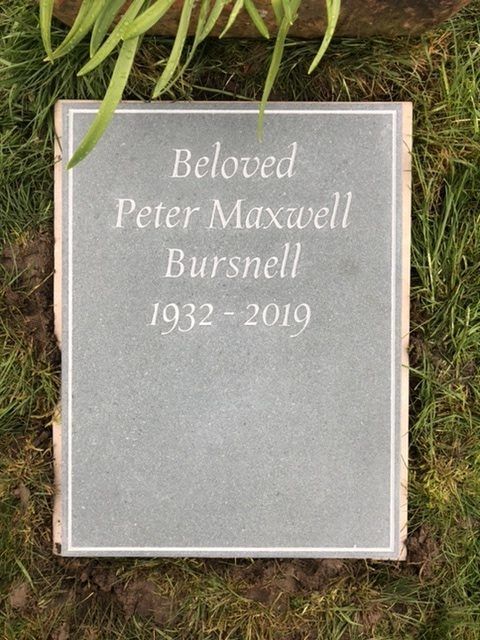 So where do I start?
1.The best place to start is the website.
There are hundreds of photographs of our bespoke headstones on the website, in the gallery sections and in the blog. There are also lots of photographs on our Instagram site and on Pintrest.
2.We also have a booklet – a guide to commissioning a headstone.
This guide describes all the steps needed to commission a headstone. It also contains several examples of our headstones for ideas.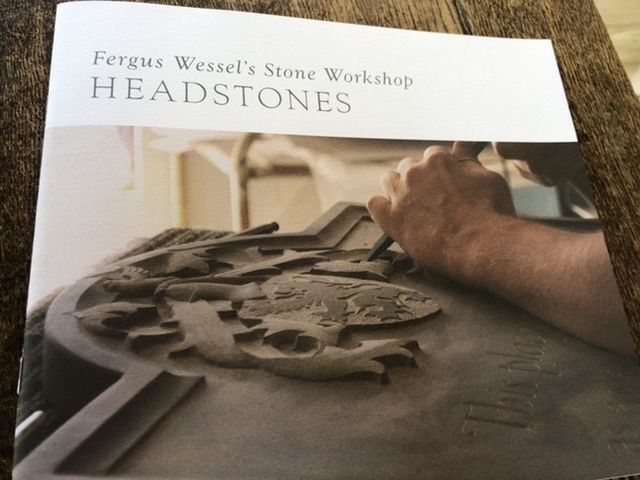 You can order a free booklet or request a pdf by filling out a form on our website.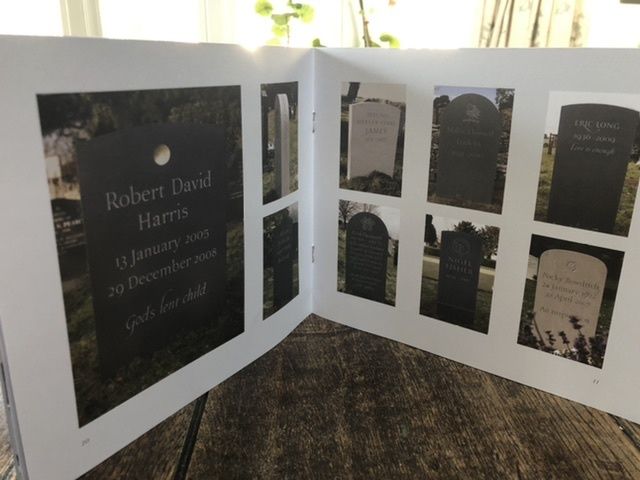 3.We have a new book about to go to press called Headstones: Advice & Inspiration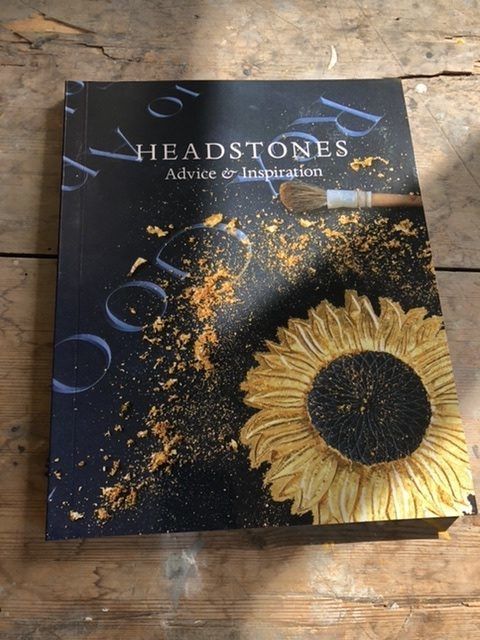 This beautiful book features over 150 photographs, all the advice you could ever need, as well as ideas for epitaphs, and client stories. It is the ultimate sourcebook for choosing a headstone. We will be selling the book on our website and 100% of profits will go to Maggie's cancer support charity.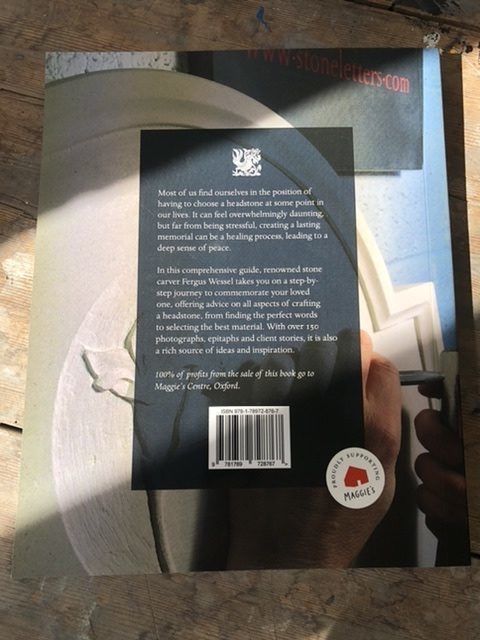 If you would like to be notified when the book is available, please either sign up to our blog or just send us an email asking to be on the book mailing list. We will also have advance copies available as an e-book.
4. Once you have read the book you will hopefully be in a very good position to choose a headstone.
You will need to think about:
-the wording – always start with the wording
-the type of stone- we can always send you samples if necessary
-the type of lettering
-whether or not you would like any carvings or decoration
-the size of stone
5. The design
If you could send over by email any photographs or references to photos you have seen on the website /book to us with ideas you might like together with an idea of wording and perhaps even a rough sketch, Fergus can then come up with a detailed design. If you have no idea where to begin, you can also pick up the phone and give Fergus a ring. He might then come up with a few rough sketches for you to choose from before working on a more detailed design.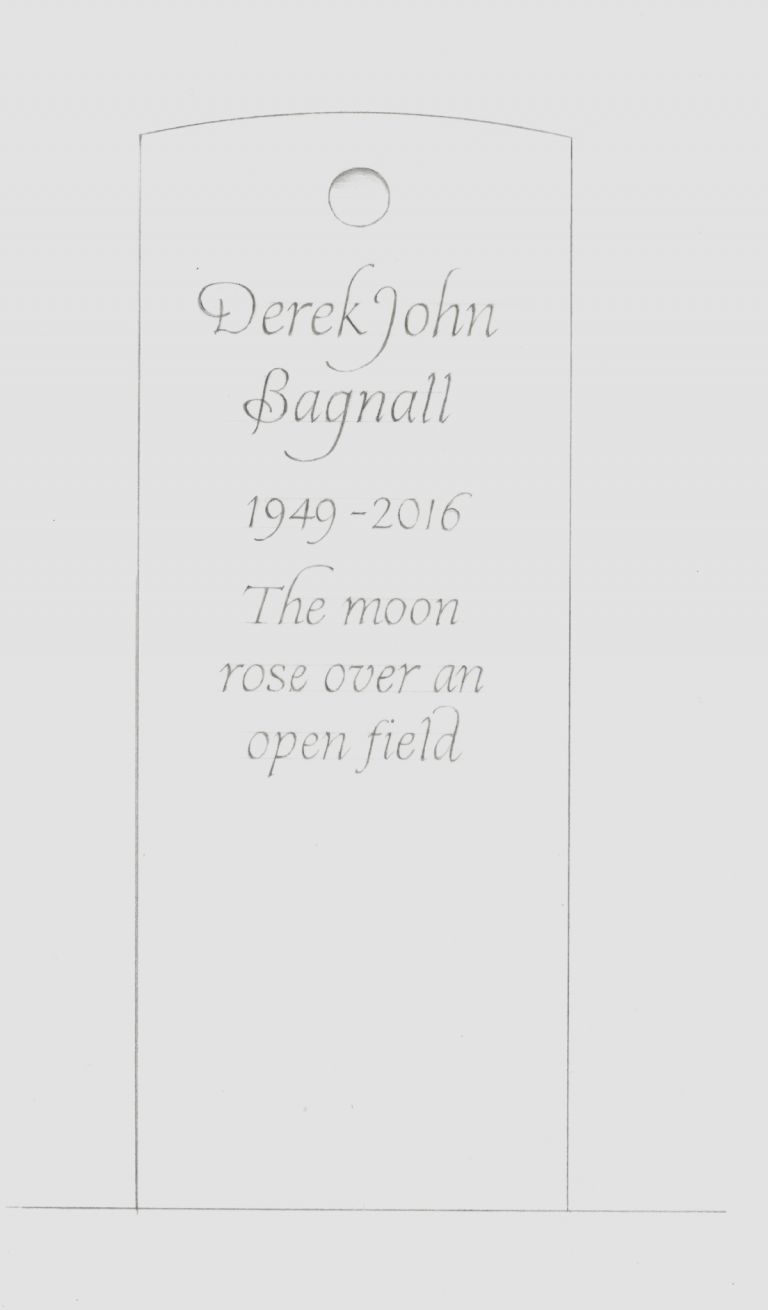 6. The drawn-out stone
Once the design has been approved and the stone arrives here and has been drawn out, Fergus will send you a photograph of the stone to approve before he starts to cut the stone, so you will be involved at every stage.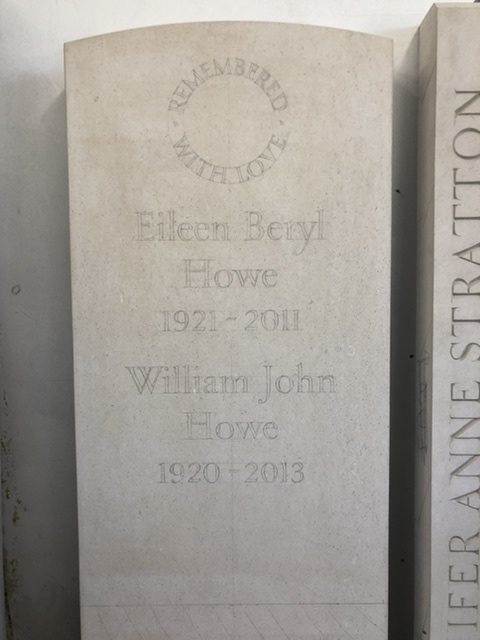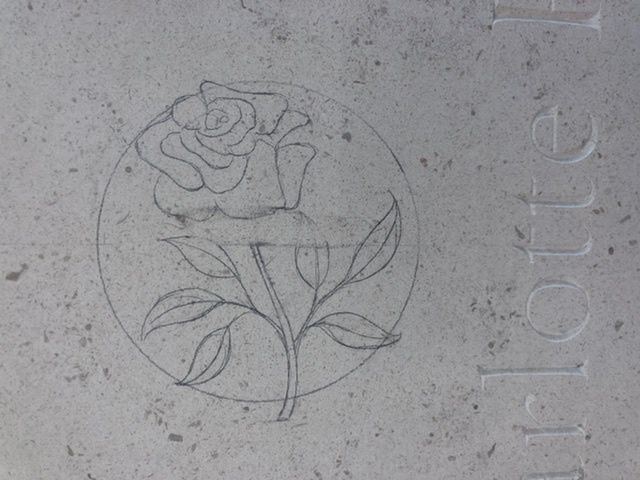 Do we have a catalogue?
We do not have a catalogue of set designs as we start every headstone with fresh ideas, but our new book will be invaluable in choosing a headstone, and we are confident you will be able to choose the perfect headstone online.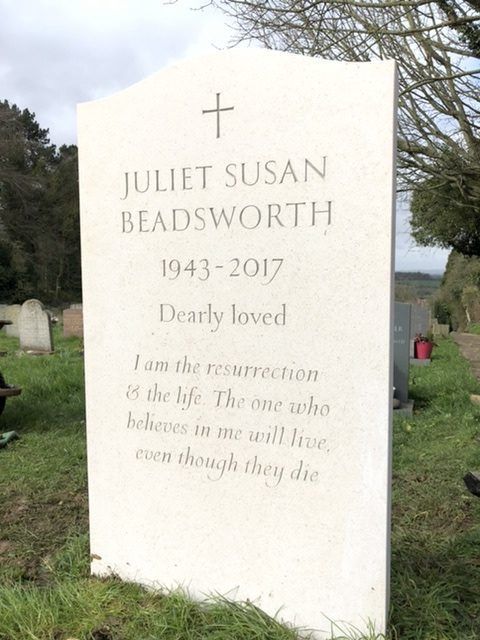 Please don't hesitate to give Fergus a ring today if you would like further guidance.