Memorial Permit Fees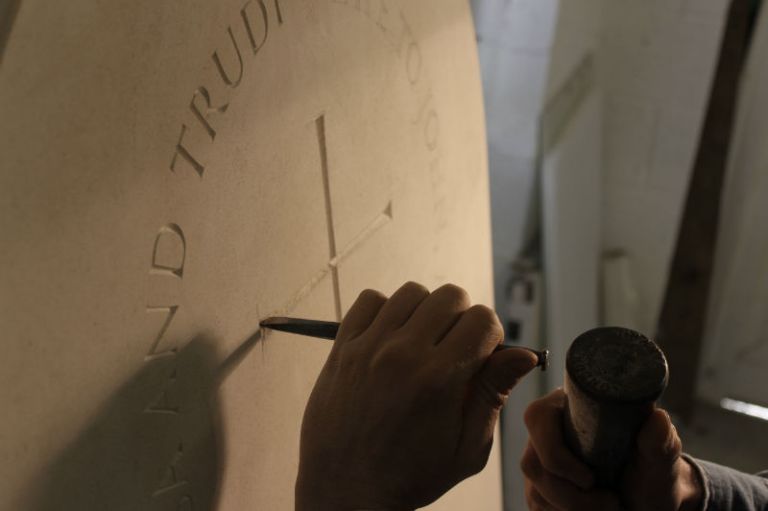 When erecting a memorial in a churchyard, there is usually a memorial permit fee which must be paid when applying for a permit. For cemeteries, there is usually a fee which varies in amount. You will need to contact the individual cemetery or parish council for more information.
For 2022 the fees for erecting a churchyard memorial are as follows:
Small cross of wood £49
Small vase not exceeding 305mm x 203mm x 203mm (12" x 8" x 8") or tablet, plaque or other marker commemorating a person whose remains have been cremated £79
Any other monument (this includes a headstone) £150
(the above fees include the approval of the original inscription by the incumbent)
Additional inscription on existing monument £31
Permitted in accordance with rules, regulations or directions made by the Chancellor of the diocese, including those relating to a particular churchyard or part of a churchyard (but excluding a monument authorized by a particular faculty, the fee for which is set by the Chancellor)
The cheque should usually be made payable to the PCC or DCC but it is worth checking with the vicar before sending it off.
Here is a link to the full Church of England Fees table.
Churchyard Regulations 2022
For information on the regulations for your individual church, the best website to start with is a website called A Church Near You. Once you have searched for the church, you can then find contact details for the vicar and also find out what diocese the church is part of. If the vicar does not have a set of churchyard regulations, then the diocese will be able to help. It is worth asking the vicar first as sometimes individual churches have local rules which are more stringent than those set out by the Diocese.
Interpretation of Churchyard Regulations
We have had twenty years of experience in obtaining permits to erect a headstone in churchyards all over the UK. Interpreting the regulations can be subjective and Hannah takes great pride in the effort and care she puts in on behalf of our clients to help them get the headstone design approved.
For example sometimes the regulations stipulate that the inscription needs to be in keeping with the Christian view of life after death. This can be interpreted differently by individual vicars and while one vicar might approve a line of poetry another might reject it on the basis that it is not specifically Christian in nature. This is when Hannah can often help in making a case for the inscription, citing religious connections between the lines of poetry and elements of the Christian faith. Read this article for more information on churchyard regulations.