This is a collection of funeral readings I have either found in books or that have been suggested to me by some of my clients. I hope you find them comforting and helpful and that through them you might find inspiration for something to put on a memorial. I have also made a list of funeral poems and verses and a list of memorial epitaphs. Whether you are experiencing feelings of grief, anger, guilt, celebration, thanksgiving or confusion, I hope these funeral readings help you find peace amid the turmoil. People come to me for a memorial for their loved ones, and in creating a memorial I hope I also help them in their journey of bereavement; the memorial can be a very important part of that journey, a part which is often overlooked.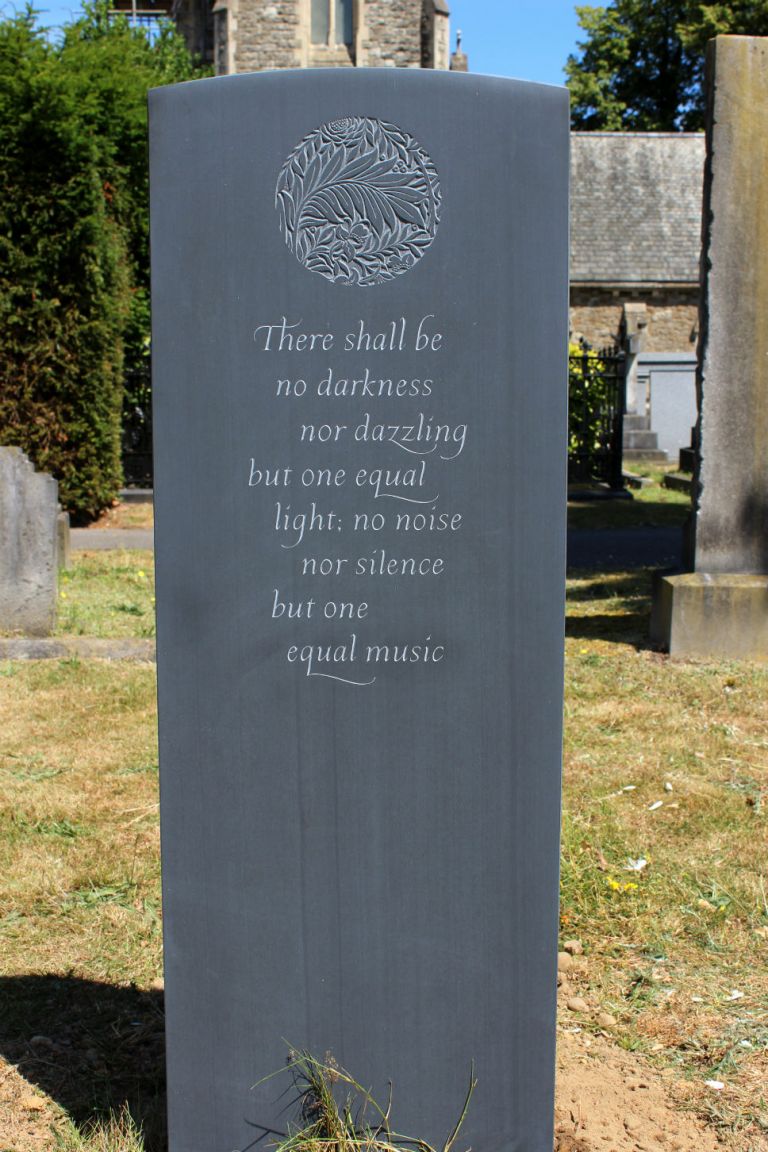 A Prayer of John Donne (1572-1631)
Bring us, O Lord God, at our last awakening into the house and gate of heaven to enter into that gate and dwell in that house, where there shall be no darkness nor dazzling, but one equal light; no noise nor silence, but one equal music; no fears nor hopes, but one equal possession; no ends nor beginnings, but one equal eternity; in the habitations of thy glory and dominion, world without end. Amen.
from The Lion the Witch and the Wardrobe
"But do you really mean, Sir," said Peter, "that there could be other worlds-all over the place, just round the corner-like that?"
"Nothing is more probable," said the Profesor, taking off his spectacles and beginning to polish them, while he muttered to himself, "I wonder what they do teach them at these schools."
Death Is Only an Horizon
O God, who holdest all souls in life; and callest them unto thee as seemeth best: we give them back, dear God, to thee who gavest them to us. But as thou didst not lose them in the giving, so we do not lose them by their return. For not as the world giveth, givest thou, O Lord of souls: that which thou givest thou takest not away: for life is eternal, and love is immortal, and death is only the horizon, and the horizon is nothing save the limit of our sight.
Rossiter W. Raymond (1840-1918)
from East Coker
Home is where one starts from. As we grow older
the world becomes stranger, the pattern more complicated
Of dead and living. Not the intense moment
Isolated, with no before and after,
But a lifetime burning in every moment
And not the lifetime of one man only
But of old stones that cannot be deciphered.
There is a time for the evening under starlight,
A time for the evening under lamplight
(The evening with the photograph album).
Love is most nearly itself
When here and now cease to matter.
Old men ought to be explorers
Here or there does not matter
We must be still and still moving
Into another intensity
For a further union, a deeper communion
Through the dark cold and the empty desolation,
The wave cry, the wind cry, the vast waters
Of the petrel and the porpoise. In my end is my beginning.
T.S.Eliot
from The Bhagavad Gita
Chapter 4
In any way that men love me, in that same way they find my love: for many are the paths of men, but they all in the end come to me.
from On the Beach at Night
Weep not, child,
Weep not, my darling,
With these kisses let me remove your tears;
The ravening clouds shall not long be victorious,
They shall not long possess the sky–shall devour the stars only in
apparition:
Jupiter shall emerge–be patient–watch again another night–the
Pleiades shall emerge,
They are immortal–all those stars, both silvery and golden, shall
shine out again,
The great stars and the little ones shall shine out again–they
endure;
The vast immortal suns, and the long-enduring pensive moons, shall
again shine.
Then, dearest child, mournest thou only for Jupiter?
Considerest thou alone the burial of the stars?
Something there is,
(With my lips soothing thee, adding, I whisper,
I give thee the first suggestion, the problem and indirection,)
Something there is more immortal even than the stars,
(Many the burials, many the days and nights, passing away,)
Something that shall endure longer even than lustrous Jupiter,
Longer than sun, or any revolving satellite,
Or the radiant brothers, the Pleiades.
Walt Whitman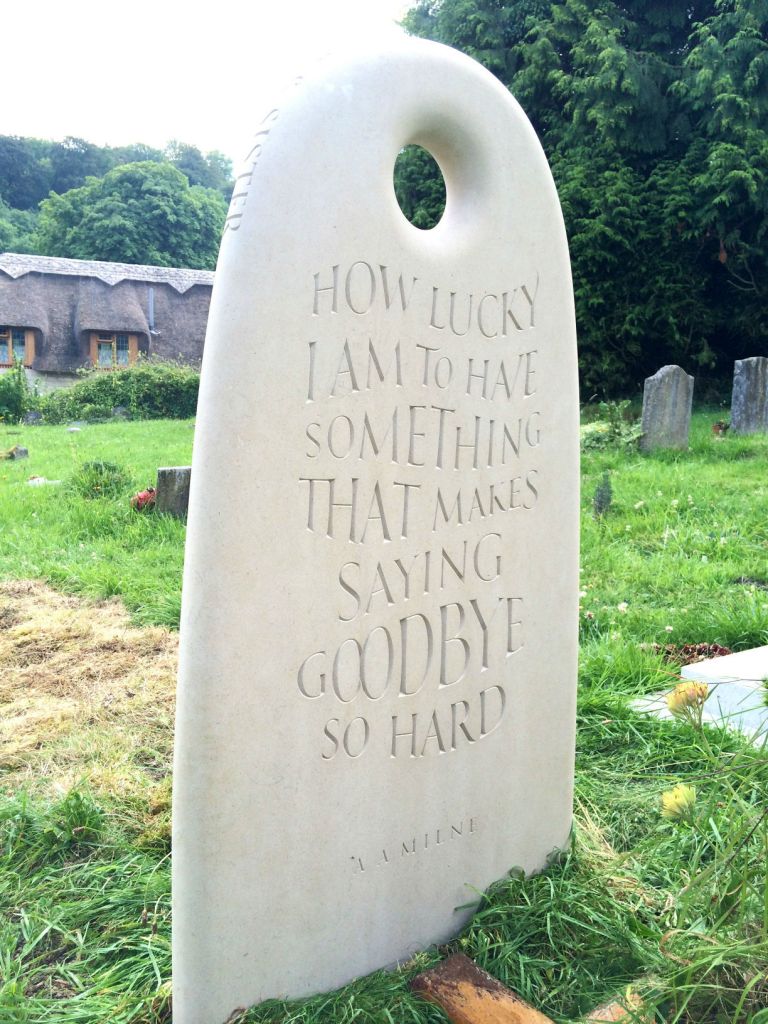 Circle Wisdom
I invite you to enter for a moment
into Sacred Time and Space,
into a way of seeing that is broad and spacious.
See this Day, from the time you arose this morning
until you sleep this evening, as one Ceremony,
divided into small and familiar rituals,
your Heart as the Altar.
You, part of the Cycles of Light and Darkness.

Now begin to see your Life,
from the moment of your Conception
until the time of your Death
as one long, continuous Ceremony,
filled with many rituals,
some familiar, some unknown and challenging.
Your Home and all Your Relations, the Altar.
You, part of many Seasons and Cycles.

Now see this Ceremony of your Life
as part of a much larger Ceremony that extends
Seven Generations into the Past and
Seven into the Future,
made up of many Births and Deaths.
This beautiful spinning Earth the Altar.
You, part of the great Ebb and Flow.

Now, if You will, imagine this larger Ceremony
to be but one part of a Ceremony so grand,
so magnificent as to be hardly comprehensible,
a great, vast Ceremonial Circle, rich and vibrant
with millions upon millions of swirling
Circles of Dancing Light,
and You, one of those Dancing Circles,
a Dancer on the Altar that is the Universe,
where Time is Eternal.
May You Dance In Beauty.
Sedonia Cahill
Those who are near me do not know
Those who are near me do not know that you are nearer to me than they are
Those who speak to me do not know that my heart is full with your unspoken words
Those who crowd in my path do not know that I am walking alone with you
Those who love me do not know that their love brings you to my heart
Rabindranath Tagore
from A Grief Observed
......Something quite unexpected has happened. It came this morning early. For various reasons, not in themselves at all mysterious, my heart was lighter than it had been for many weeks. For one thing, I suppose I am recovering physically from a good deal of mere exhaustion. And I'd had a very tiring but very healthy twelve hours the day before, and a sounder night's sleep; and after ten days of low-hung grey skies and motionless warm dampness, the sun was shining and there was a light breeze. And suddenly at the very moment when, so far, I mourned H. least, I remembered her best. Indeed it was something (almost) better than memory; an instantaneous, unanswerable impression. To say it was like a meeting would be going too far. Yet there was that in it which tempts one to use those words. It was as if the lifting of the sorrow removed a barrier.
Why has no one told me these things? How easily I might have misjudged another man in the same situation. I might have said, 'He's got over it. He's forgotten his wife', when the truth was, 'He remembers her better because he has partly got over it.'
from Can I walk you home
I am standing upon the seashore. A ship at my side spreads her white sails to the morning breeze and starts for the blue ocean. She is an object of beauty and strength. I stand and watch her until at length she hangs like a speck of white cloud just where the sea and sky come to mingle with each other.
Then someone at my side says: 'There, she is gone!'
'Gone where?'
Gone from my sight. That is all. She is just as large in mast and hull and spar as she was when she left my side and she is just as able to bear her load of living freight to her destined port.
Her diminished size is in me, not in her. And just at the moment when someone at my side says: 'There, she is gone!' there are other eyes watching her coming, and other voices ready to take up the glad shout: 'Here she comes!'
Henry Van Dyke
quoted in Never Far from Home
Nothing can fill the gap when we are away from those we love, and it would be wrong to try and find anything. We must simply hold out and win through. That sounds very hard at first, but at the same time, it is a great consolation since leaving the gap unfilled preserves the bonds between us. It is nonsense to say that God fills the gap. He does not fill it but keeps it empty so that our communion with each other may be kept alive, even at the cost of pain.
Dietrich Bonhoeffer
Love Lives On
Those we love are never really lost to us - we feel them in so many special ways-
through friends they always cared about and dreams they left behind, in beauty that they added to our days... in words of wisdom we still carry with us and memories that never will be gone... Those we love are never really lost to us - For everywhere their special love lives on.
A.Bradley
from Unweaving the Rainbow
We are going to die, and that makes us the lucky ones. Most people are never going to die because they are never going to be born. The potential people who could have been here in my place but who will in fact never see the light of day outnumber the sand grains of Sahara. Certainly, those unborn ghosts include greater poets than Keats, scientists greater than Newton. We know this because the set of possible people allowed by our DNA so massively outnumbers the set of actual people. In the teeth of these stupefying odds, it is you and I, in our ordinariness, that are here. We privileged few, who won the lottery of birth against all odds, how dare we whine at our inevitable return to that prior state from which the vast majority have never stirred?
Richard Dawkins
And I Saw a New Heaven
And I saw a new heaven and a new earth: for the first heaven and the first earth were passed away; and there was no more sea. And I John saw the holy city, new Jerusalem, coming down from God out of heaven, prepared as a bride adorned for her husband. And I heard a great voice out of heaven saying, Behold, the tabernacle of God is with men, and he will dwell with them, and they shall be his people, and God himself shall be with them, and be their God. And God shall wipe away all tears from their eyes; and there shall be no more death, neither sorrow, nor crying, neither shall there be any more pain: for the former things are passed away. And he that sat upon the throne said, Behold, I make all things new. And he said unto me, Write: for these words are true and faithful. And he said unto me, It is done. I am Alpha and Omega, the beginning and the end. I will give unto him that is athirst of the fountain of the water of life freely. He that overcometh shall inherit all things; and I will be his God, and he shall be my son.
Revelation, 21: 1-7
from Remembrance of Things Past
It is often said that something may survive of a person after his death, if that person was an artist and put a little of himself into his work. It is perhaps in the same way that a sort of cutting taken from one person and grafted onto the heart of another continues to carry on its existence even when the person from whom it had been detached has perished.
Marcel Proust
Life Unbroken
Death is nothing at all. I have only slipped away into the next room. I am I, and you are you. Whatever we were to each other, that we are still. Call me by my old familiar name, speak to me in the easy way which you always used. Put no difference into your tone; wear no forced air of solemnity or sorrow. Laugh as we always laughed at the little jokes we enjoyed together. Play, smile, think of me, pray for me. Let my name be ever the household word that it always was. Let it be spoken without an effort, without the ghost of a shadow on it. Life means all that it ever meant. It is the same as it ever was; there is absolutely unbroken continuity. What is this death but a negligible accident? I am but waiting for you, for an interval, somewhere very near, just around the corner.
All is well.
Henry Scott Holland
from A letter to a Friend on the Death of His Mother
May I try to tell you again where your only comfort lies? It is not in forgetting the happy past. People bring us well-meant but miserable consolation when they tell what time will do to help our grief. We do not want to lose our grief, because our grief is bound up with our love and we could not cease to mourn without being robbed of our affections.
Phillips Brooks
To Every Thing There Is a Season
To every thing there is a season, and
a time to every purpose under heaven:
a time to be born, and a time to die;
a time to plant, and a time to pluck up
what is planted;
a time to kill, and a time to heal;
a time to break down, and a time to
build up;
a time to weep, and a time to laugh;
a time to mourn, and a time to dance;
a time to throw away stones, and a
time to gather stones together;
a time to embrace, and a time to
refrain from embracing;
a time to seek, and a time to lose;
a time to keep, and a time to
throw away;
a time to tear, and a time to sew;
a time to keep silence, and a time to
speak;
a time to love, and a time to hate;
a time for war, and a time for peace.
Ecclesiastes 3:1-8
On Pain
Your pain is the breaking of the shell that encloses your understanding.
Even as the stone of the fruit must break, that its heart may stand in the sun, so must you know pain.
And could you keep your heart in wonder at the daily miracles of your life, your pain would not seem less wondrous than your joy;
And you would accept the seasons of your heart, even as you have always accepted the seasons that pass over your fields.
And you would watch with serenity through the winters of your grief.
Kahil Gibran
Desiderata
Go placidly amid the noise and haste,
and remember what peace there may be in silence.
As far as possible without surrender
be on good terms with all persons.
Speak your truth quietly and clearly;
and listen to others,
even the dull and the ignorant;
they too have their story.
Avoid loud and aggressive persons,
they are vexations to the spirit.
If you compare yourself with others,
you may become vain and bitter;
for always there will be greater and lesser persons than yourself.
Enjoy your achievements as well as your plans.
Keep interested in your own career, however humble;
it is a real possession in the changing fortunes of time.
Exercise caution in your business affairs;
for the world is full of trickery.
But let this not blind you to what virtue there is;
many persons strive for high ideals;
and everywhere life is full of heroism.
Be yourself.
Especially, do not feign affection.
Neither be cynical about love;
for in the face of all aridity and disenchantment
it is as perennial as the grass.
Take kindly the counsel of the years,
gracefully surrendering the things of youth.
Nurture strength of spirit to shield you in sudden misfortune.
But do not distress yourself with dark imaginings.
Many fears are born of fatigue and loneliness.
Beyond a wholesome discipline,
be gentle with yourself.
You are a child of the universe,
no less than the trees and the stars;
you have a right to be here.
And whether or not it is clear to you,
no doubt the universe is unfolding as it should.
Therefore be at peace with God,
whatever you conceive Him to be,
and whatever your labors and aspirations,
in the noisy confusion of life keep peace with your soul.
With all its sham, drudgery, and broken dreams,
it is still a beautiful world.
Be cheerful.
Strive to be happy.
Max Ehrmann
A New Belonging
The deaths of those whom we love and who love us, open up the possibility of a new, more radical communion, a new intimacy, a new belonging to each other. If love is, indeed, stronger than death, then death has the potential to deepen and strengthen the bond of love.
The death of the beloved bears fruit in many lives. You and I have to trust that our short little lives can bear fruit far beyond the boundaries of our chronologies. But we have to choose this and trust deeply that we have a spirit to send that will bring joy, peace and life to those who will remember us.
Henri Nouwen from Life of the Beloved
Man is Spiritual Here and Now
Believing as I do that man is spiritual here and now wherever he may seem to be, I have no doubts that [name] is simply continuing in the continuity of life; and, that is, in the spiritual realm where she has always essentially been. We think we love someone for their looks; their walk maybe; tone of voice, touch- but when you analyse it is really for their qualities- their warmth, their humour, their intelligence, kindness etcetera. These things are spiritual qualities and are recognisable only by the spiritual in us. This, to me, is proof of spirituality. We may think it's the shape of a person's nose or the way the eyes light up or whatever it is, but in fact it is the impression these things have on us and this is not physical or material, is it? So- although the sense of loss is brutal and a shock - when you can look at it and think of it and feel the very real gratitude you have for having known and loved someone, then I think a sense of real reality takes over and one comes to the reasonable conclusion that spirituality is a reality; a continuing reality of all-good.
I believe the way to peace is not to mourn, but to free her in your mind and heart and realise she is always whole, always real because she is spiritual- and so are you.
We don't become spiritual when we die. We have always been spiritual and that, as I see it, is what life is for- to discover and rejoice in this. It leads into harmonious living now. It reveals what is actually real and durable.
Joyce Grenfell from Joyce: by Herself and Her Friends
For further examples of funeral poems see this blog post.