Headstones for Graves: 10 stunning designs
Posted 04/03/20
We specialise in unique, bespoke headstones for graves. We have been making headstones by hand for over fifteen years, and every headstone is individually commissioned. We have recently been awarded "best maker of hand-carved memorials" in the UK at the Good Funeral Awards.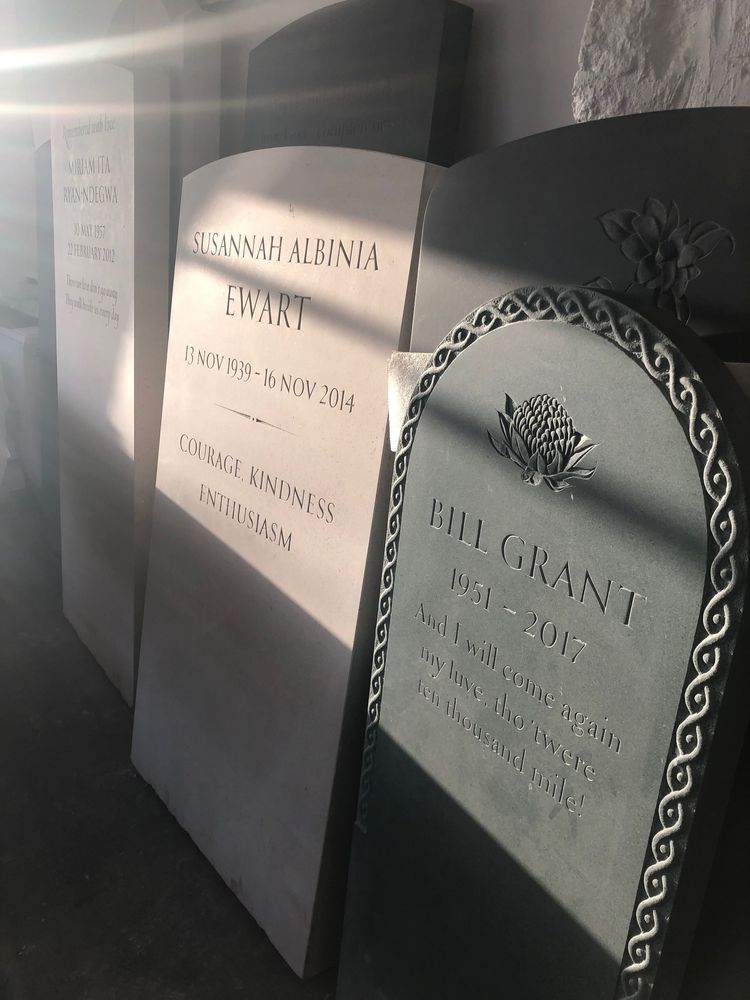 As each headstone is unique, there is no catalogue to choose from, but we do have a free booklet you can request. We have also published a book: Headstones- advice and inspiration, to raise money for Maggie's Cancer charity, featuring over 150 photographs of our beautiful creations.
Here are ten of our recent headstones for graves; I hope they inspire and encourage you to seek something unique instead of choosing a headstone from a monumental mason.
All of our headstones for graves are hand-designed and carved so that you know that the headstone you commission will be one of a kind.
For further examples please visit our headstones gallery.

1. Headstone for grave in slate with cross
The appeal of Cumbrian green slate lies in the veined and moving texture. It makes it so real and alive. If you begin with a really nice piece of material, you're halfway there.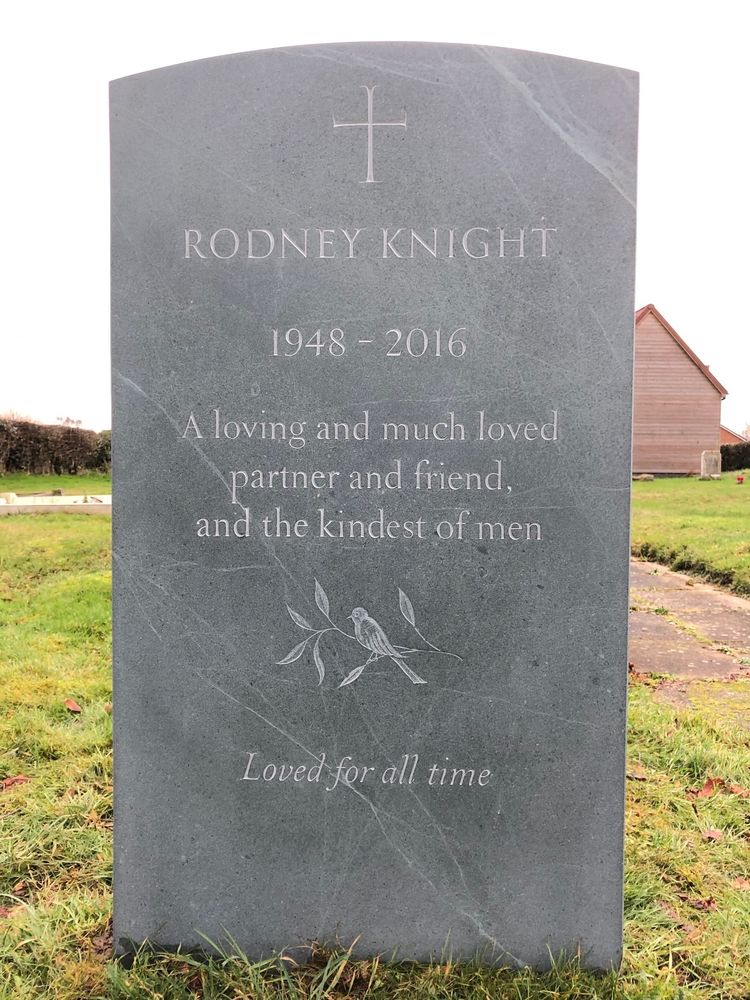 2. Headstone for grave in slate with a carving of oak leaves
The shape the inscription makes is important. You want the longest lines somewhere in the middle. It'll be more pleasing to the eye from a distance.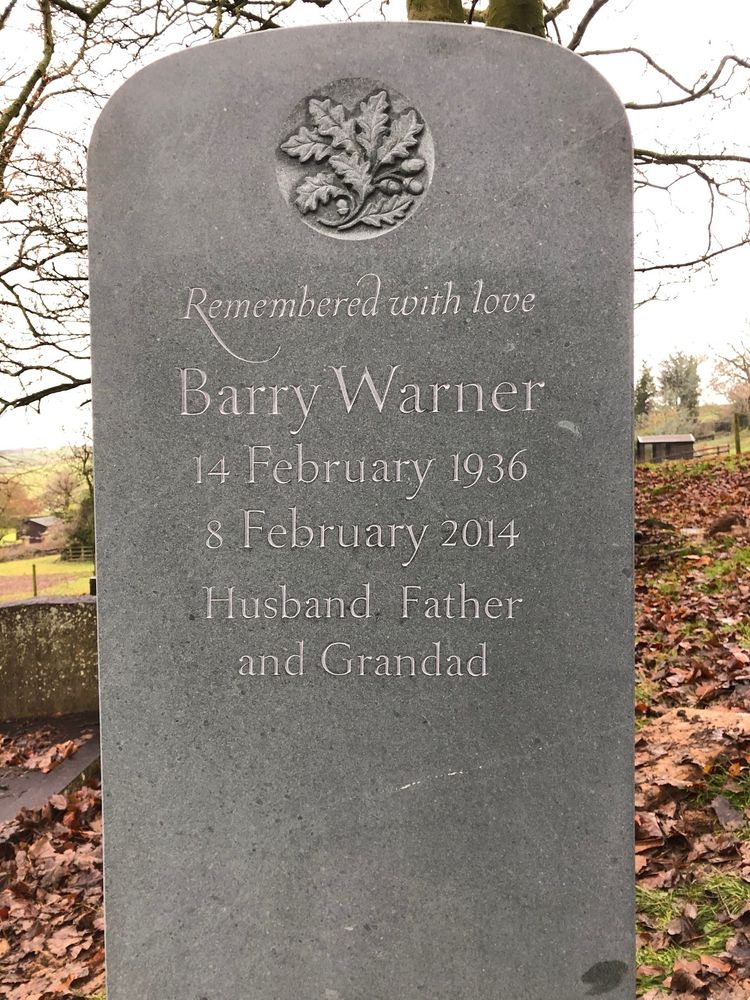 3. Smooth pebble headstone for grave with a simple epitaph
The words "bearing much fruit" are a nod to the legacy that the young person who died has left - his parents have set up a charity in his name called the Spargo-Mabbs foundation to raise awareness of the dangers of drug-taking in young people.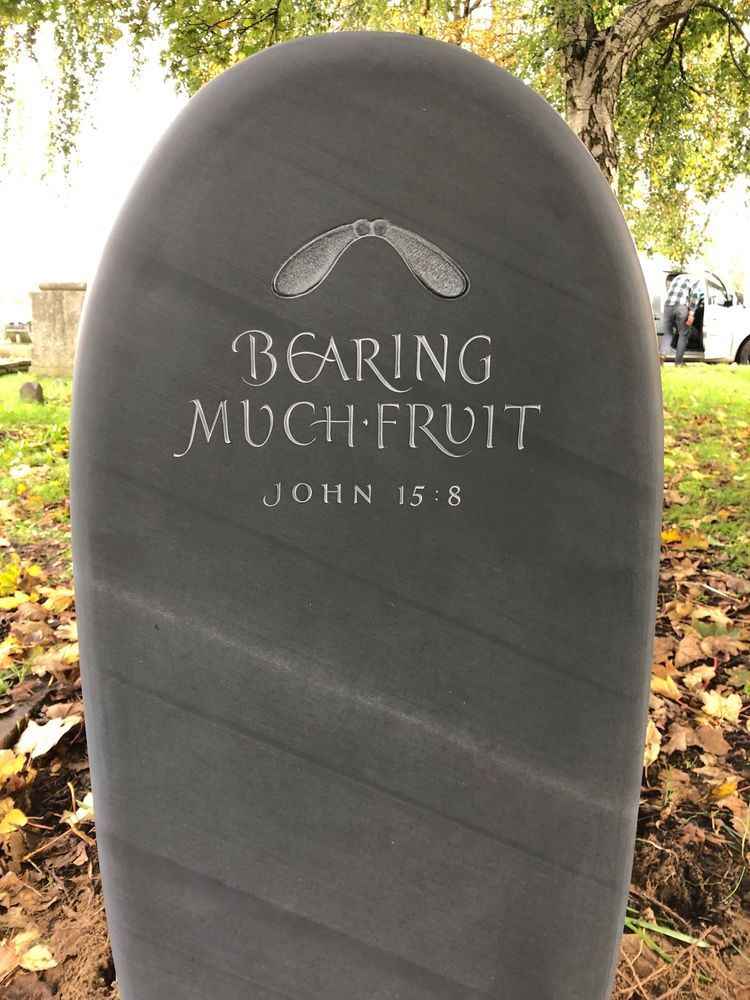 4. Headstone for grave with a carving of an Agapanthus flower
This bold design reflected the person's love of the Agapanthus plant, which in itself is bold.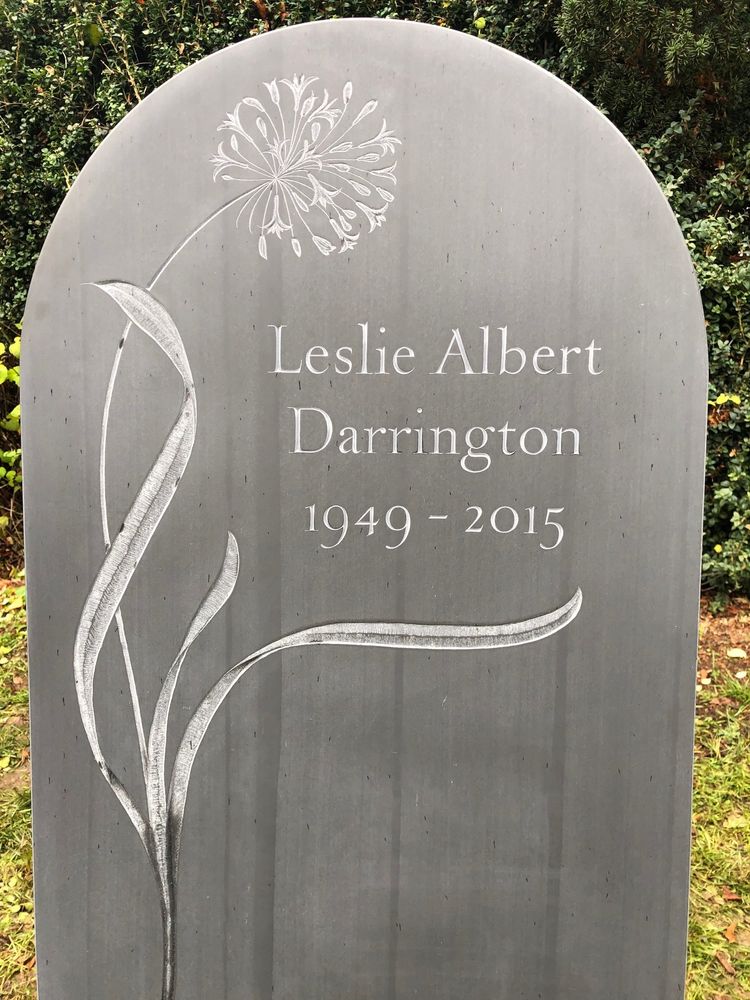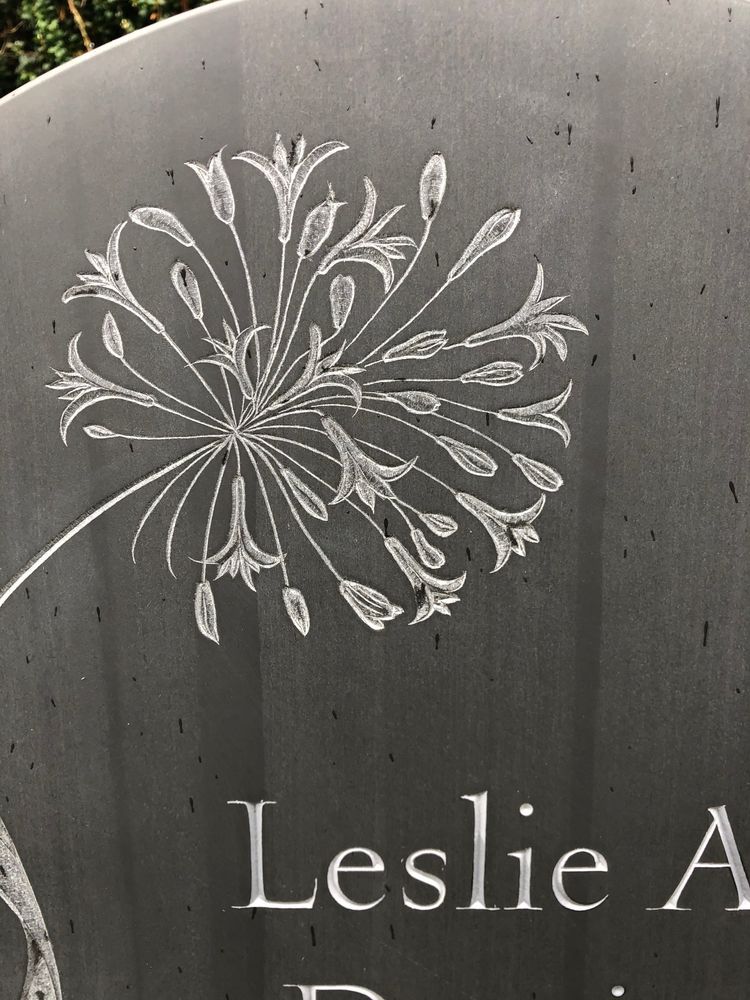 5. Headstone for grave with gilded stars and moving epitaph
The stars here represent the constellation of Taurus. The back of the headstone becomes a blank canvas and one is not constricted in terms of space.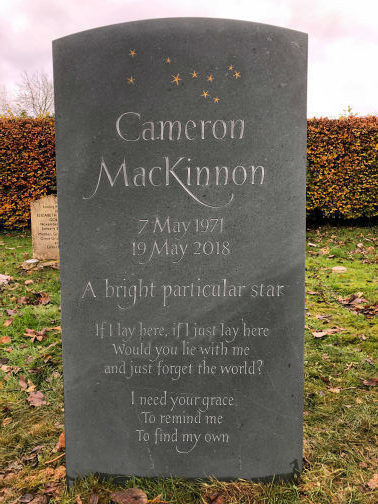 The star on the back provides a visual link to the front of the headstone.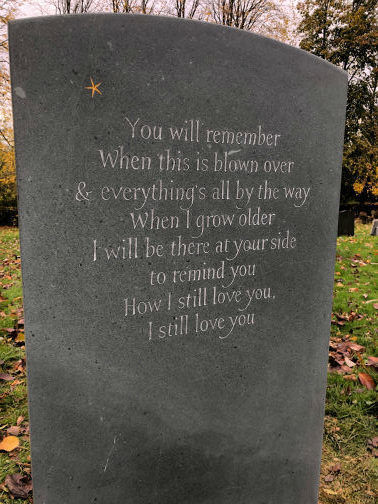 6. Portland headstone for grave with a carving of a dove
We made this headstone about five years ago and it is always interesting to return to one's work and see how it has weathered. In this case, it has weathered very well, with the lettering and the carving more clearly defined with time.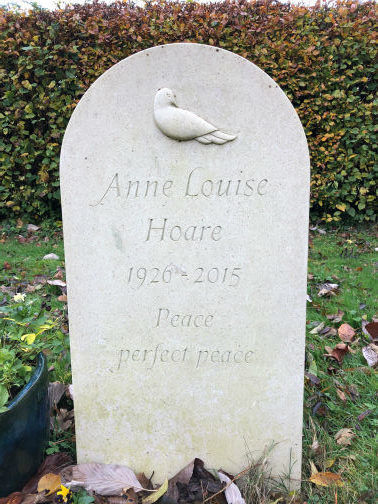 7. Slate headstone for grave with carving of wheat
This headstone is tall, proud and handsome. The shape of the headstone should in some way reflect the shape of the inscription.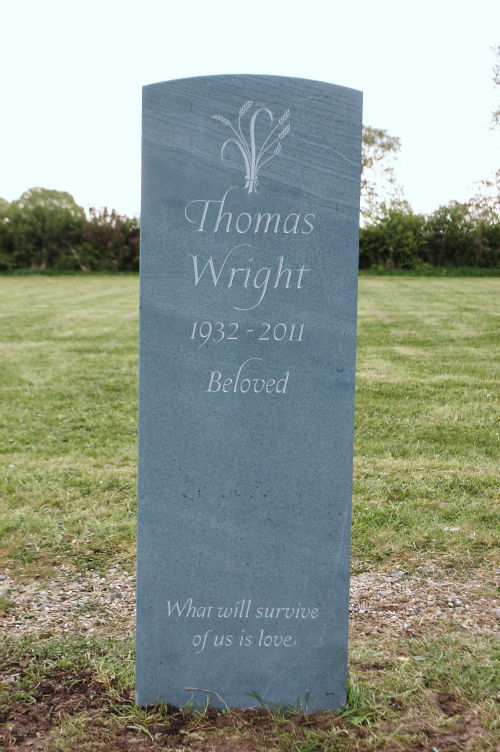 8. Headstone for grave in Aurisina limestone with organic lettering
A formal letterform set out in an informal manner as if drawn freely on paper.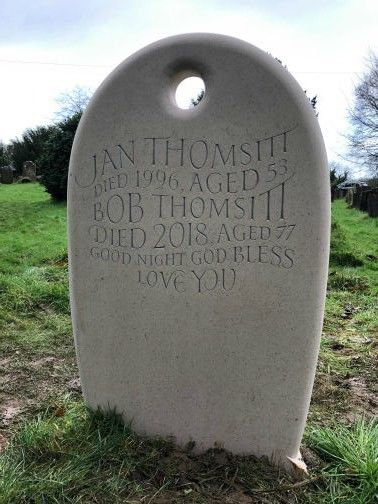 9. Slate headstone for grave with beautiful lettering in a circle
There is something about a circle of lettering that makes one want to read it. Furthermore, a circle of text looks lovely from a distance.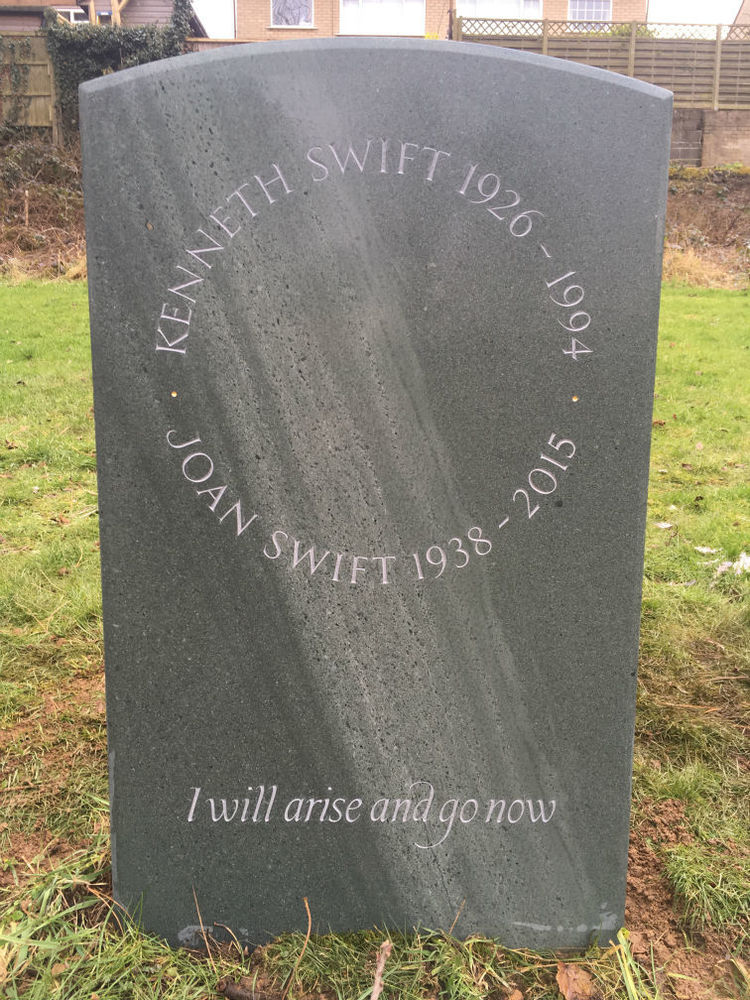 10. The reverse of a Portland headstone with simple carving and epitaph
If one is to enter a churchyard from the west, it is normal to be faced to face with the backs of the headstones, and so if one of them has something on the back, it makes it even more special.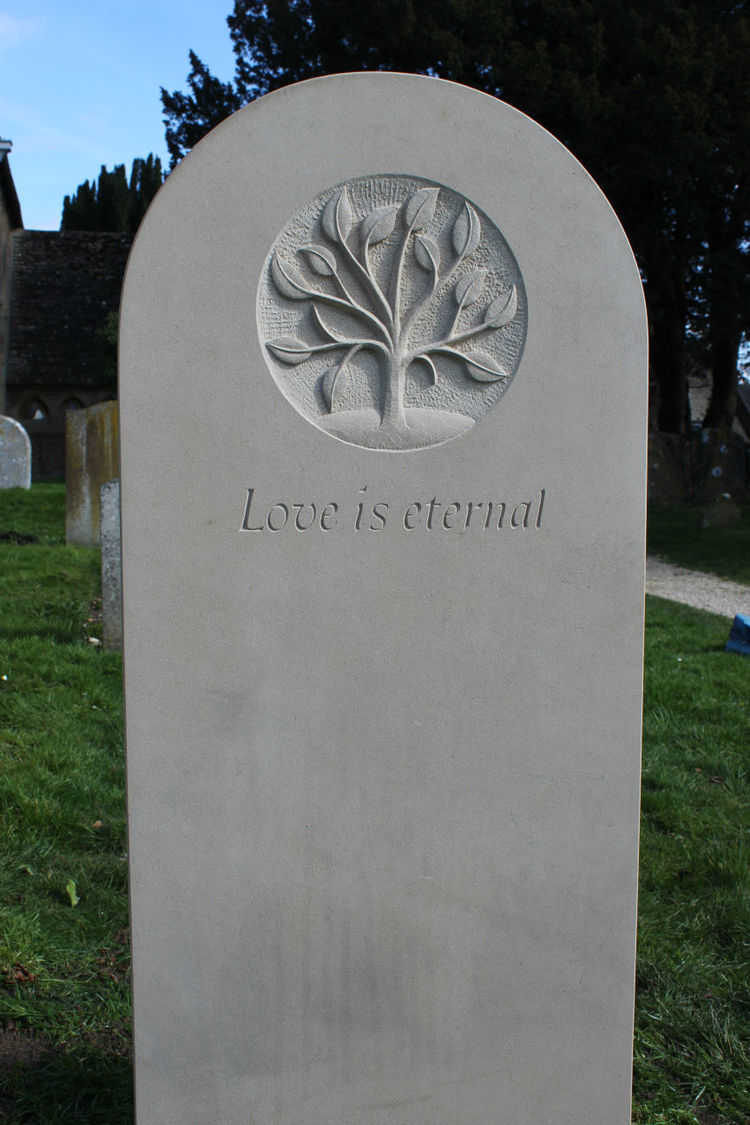 These headstones are for inspiration only - you do not have to be restricted to these and there are endless possibilities.