We specialise in unique, bespoke headstones for graves. We have been making headstones by hand for over fifteen years, and every headstone is individually commissioned. We have recently been awarded "best maker of hand-carved memorials" in the UK at the Good Funeral Awards.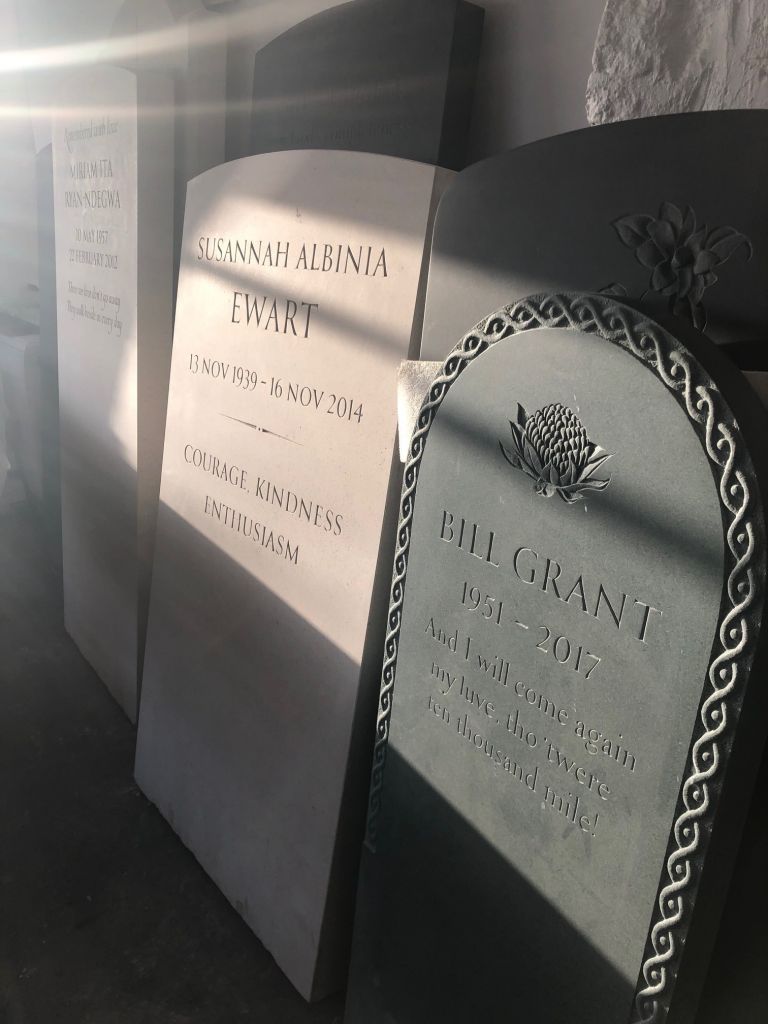 Here are ten of our recent headstones for graves; I hope they inspire and encourage you to seek something unique instead of choosing a headstone from a monumental mason.
All of our headstones for graves are hand-designed and carved so that you know that the headstone you commission will be one of a kind.
1. Headstone idea for grave in slate with cross
The appeal of Cumbrian green slate lies in the veined and moving texture. It makes it so real and alive. If you begin with a really nice piece of material, you're halfway there.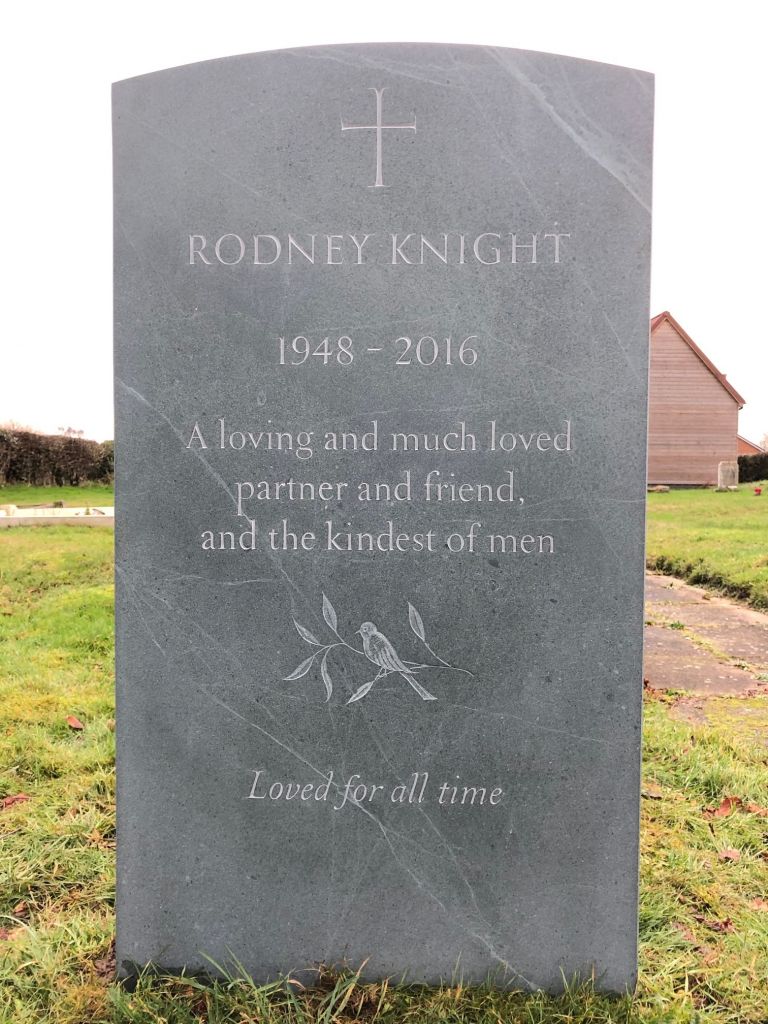 2. Headstone idea for grave in slate with a carving of oak leaves
The shape the inscription makes is important. You want the longest lines somewhere in the middle. It'll be more pleasing to the eye from a distance.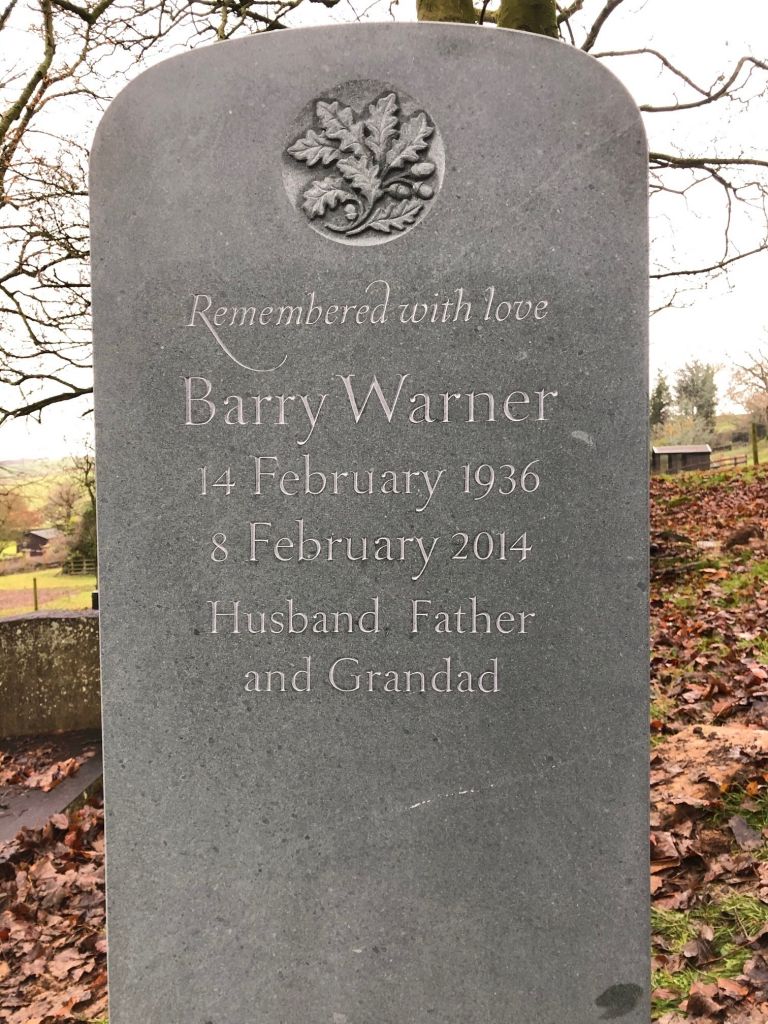 3. Smooth pebble headstone idea for grave with a simple epitaph
The words "bearing much fruit" are a nod to the legacy that the young person who died has left - his parents have set up a charity in his name called the Spargo-Mabbs foundation to raise awareness of the dangers of drug-taking in young people.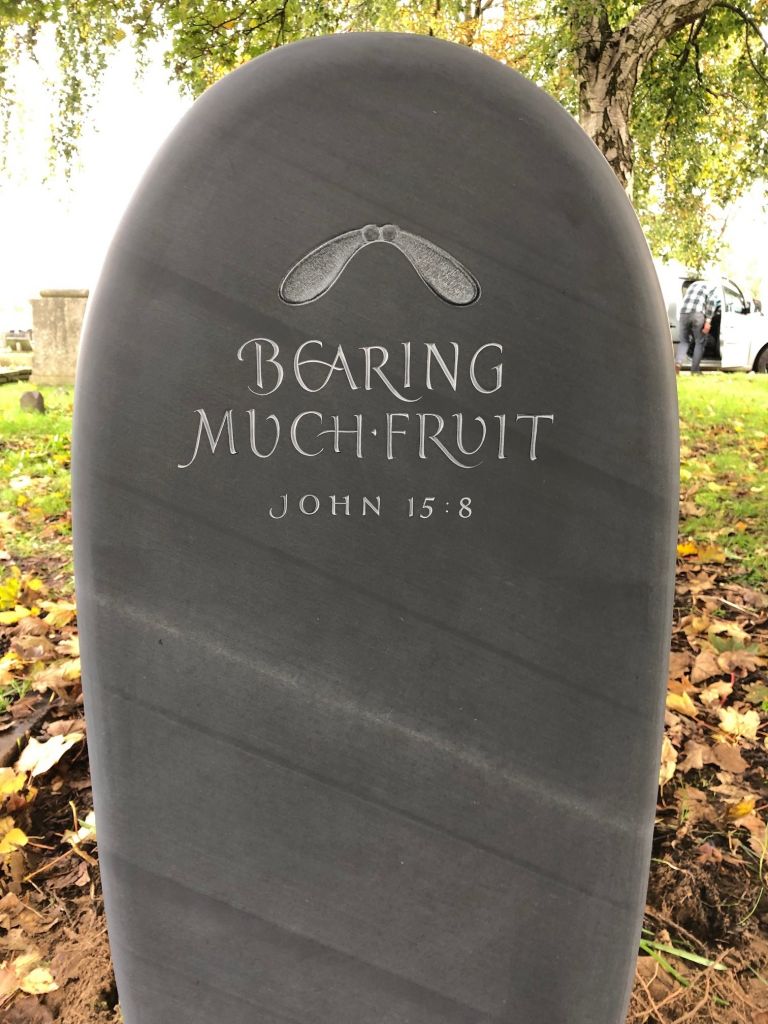 4. Headstone idea for grave with a carving of an Agapanthus flower
This bold design reflected the person's love of the Agapanthus plant, which in itself is bold.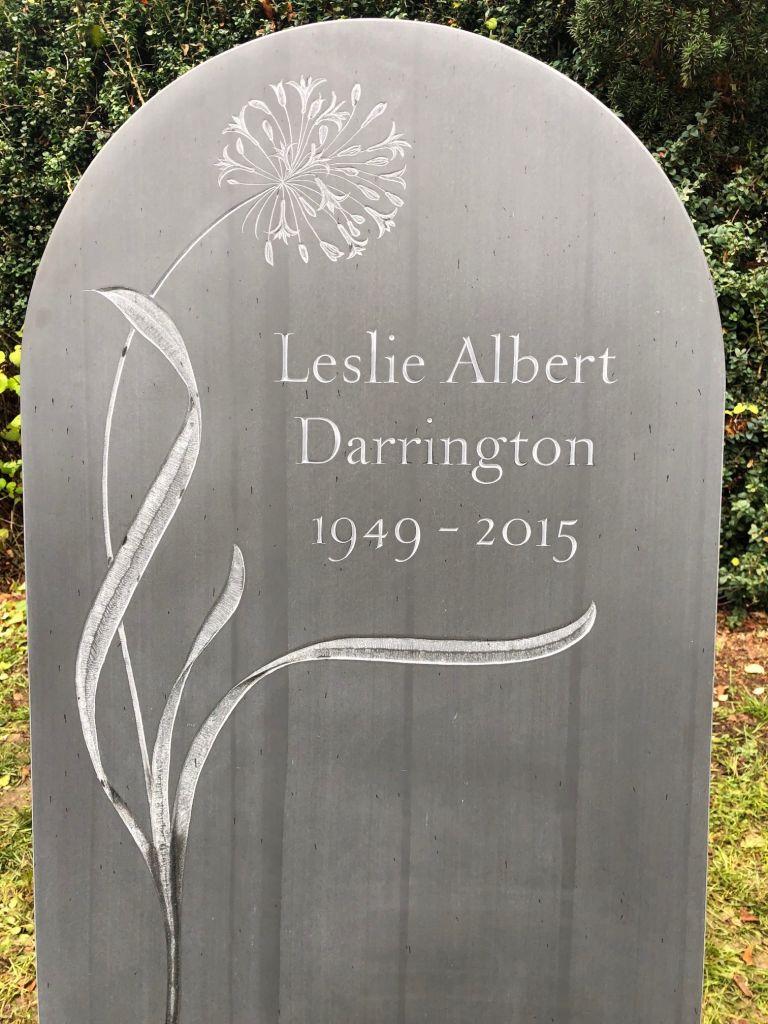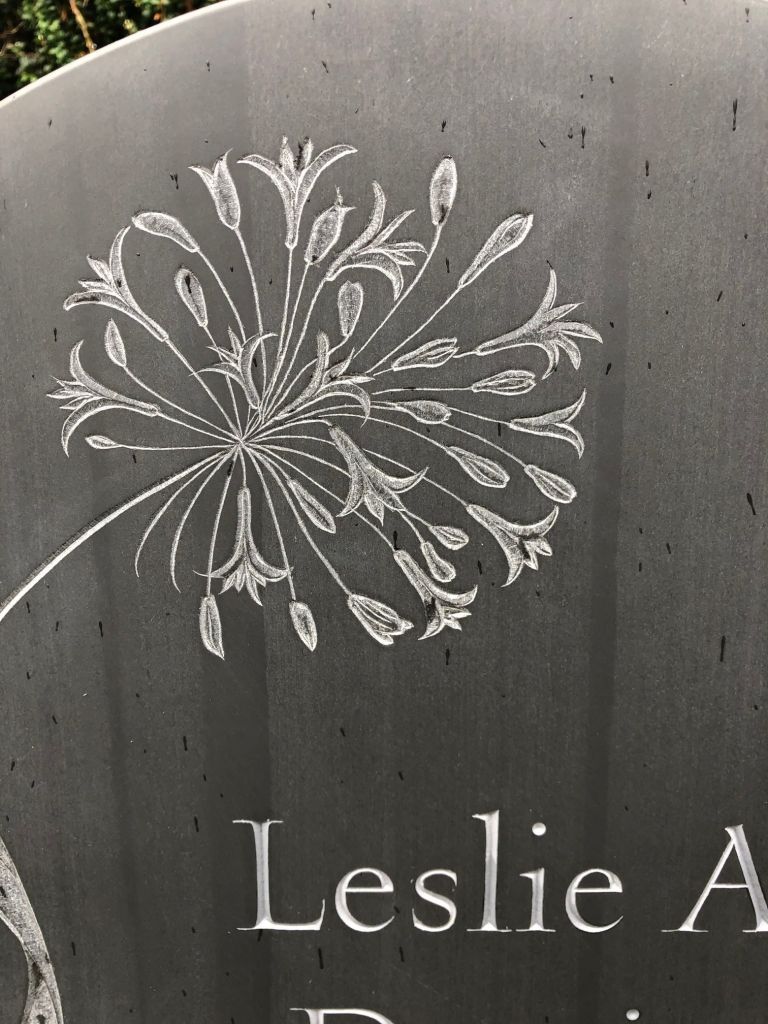 5. Headstone idea for grave with gilded and painted snowdrop
Sometimes a very simple design lends itself to a simple and stylised carving at the top, here of some snowdrops, echoing the blossom in the photo.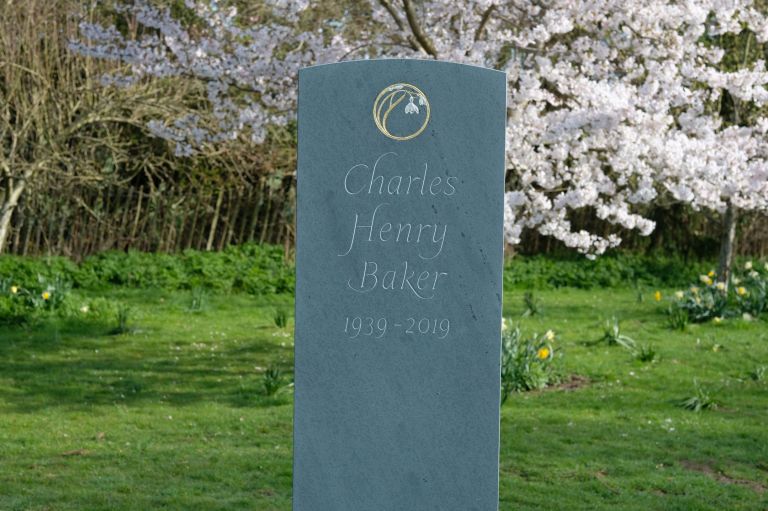 6. Nabresina headstone idea for grave with a flower carving in sunken relief
This fine headstone features a lovely simple carving in sunken relief, which picks up the sun's shadows. The lettering is painted a natural off-white.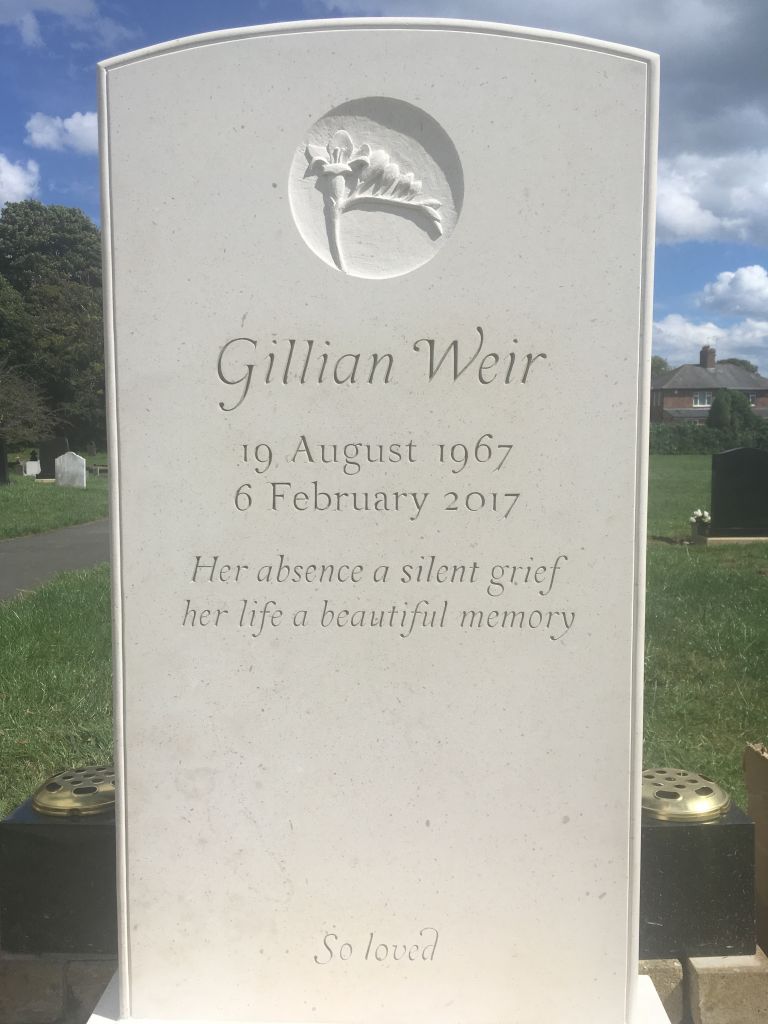 7. Slate headstone idea for grave with carving of wheat
This headstone is tall, proud and handsome. The shape of the headstone should in some way reflect the shape of the inscription.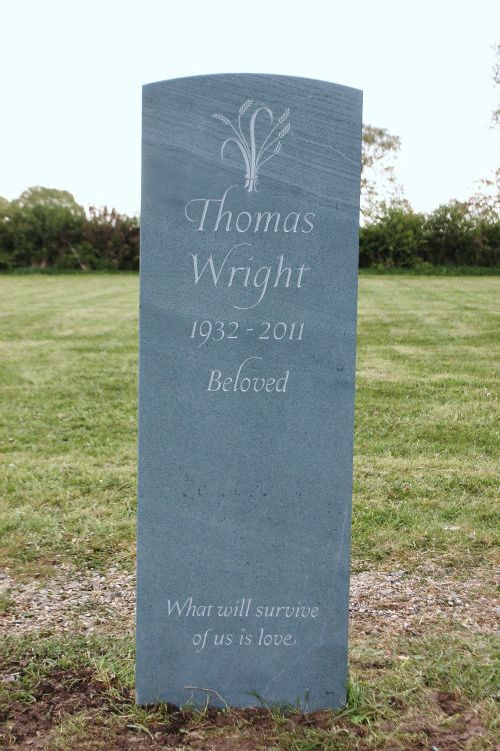 8. Headstone idea for grave in Aurisina limestone with organic lettering
A formal letterform set out in an informal manner as if drawn freely on paper.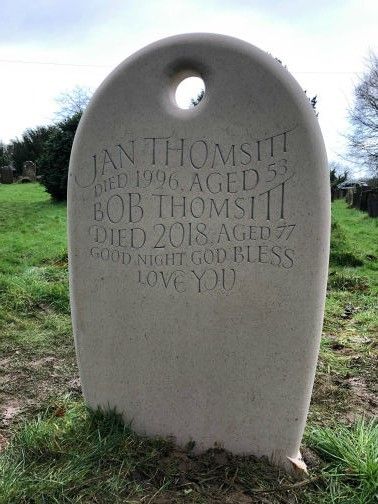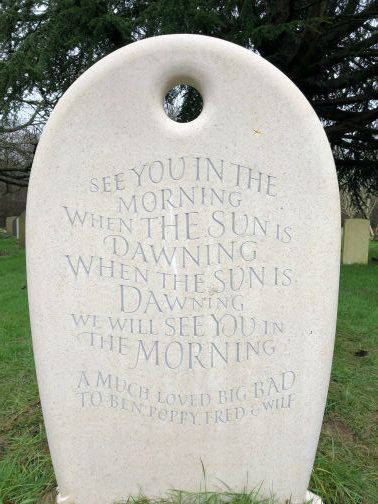 9. Slate headstone idea for grave with beautiful lettering in a circle
There is something about a circle of lettering that makes one want to read it. Furthermore, a circle of text looks lovely from a distance.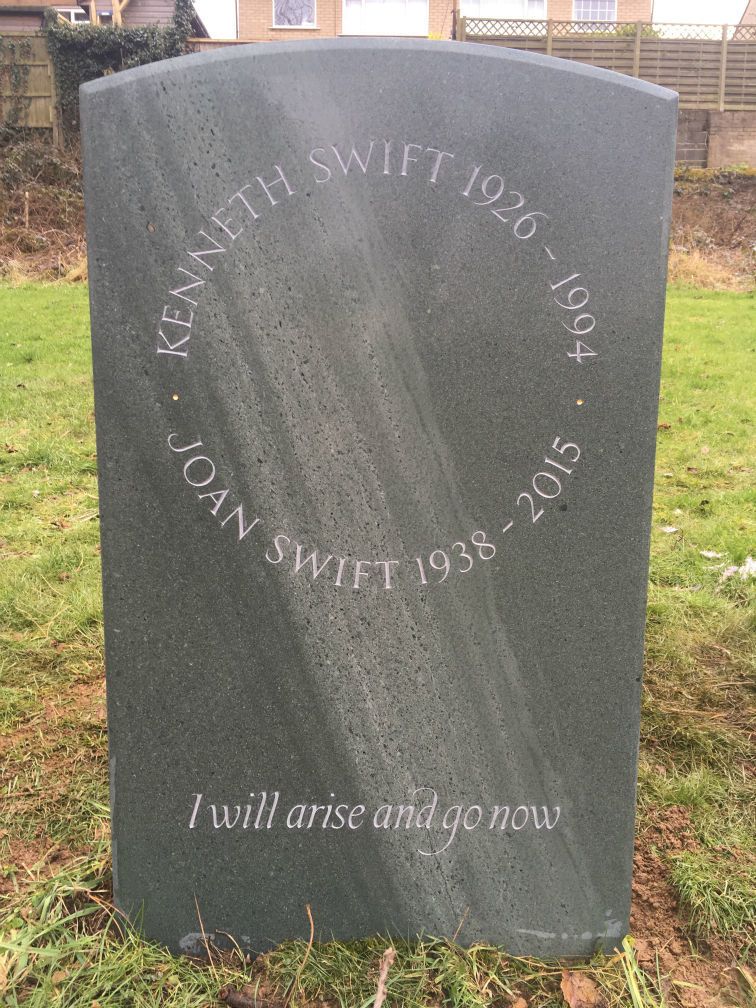 10. Portland headstone idea with simple carving and epitaph
If one is to enter a churchyard from the west, it is normal to be faced to face with the backs of the headstones, and so if one of them has something on the back, it makes it even more special.