There is a tradition of hand carved headstones and memorials going back hundreds of years in our country, which is still evident if you walk around a churchyard and see beautiful, old headstones, lovingly carved by the local stone mason.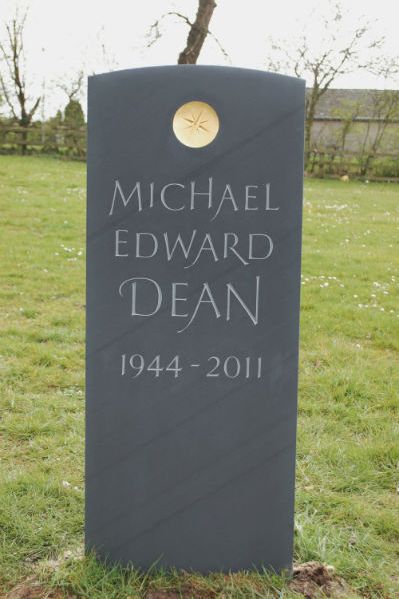 With the advent of machinery there was a loss of this tradition, with the introduction of mass produced, imported granite sandblasted headstones into our churchyards.
Fortunately with the help of the Arts and Crafts movement, there is now a gradual return to the old tradition which is very much encouraged by vicars. I only use natural unpolished British materials, which tend to blend naturally into the environment and also weather and mellow with time.
Hand carved headstones have a versatility and freedom which you cannot find in mass produced stones.
The headstone above for example has a sunken disc, carved by hand with a star which was then gilded with 24 carat gold leaf. The lettering doesn't follow any prescribed typeface or set font; we are free to choose more organic lettering.
Our headstones are all individual and unique, and almost any design which can be drawn on paper can be transferred to stone.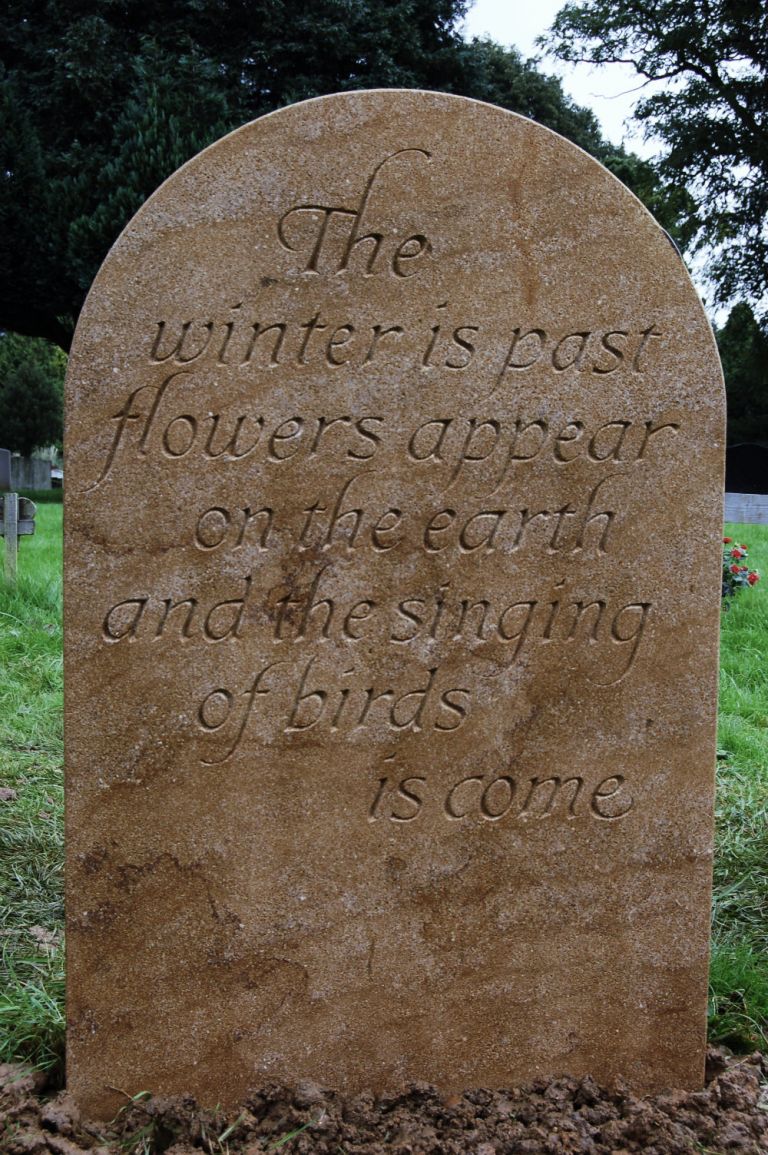 Countless monumental masons claim they have a 'hand cutting service'. Maybe they do and maybe that letter cutter can cut letters with a chisel by hand. However what is important is the fusion of many factors that make the independent letter cutter's work stand out.
Good hand carved lettering is not enough!
Carving letters is usually the first thing the letter cutter learns.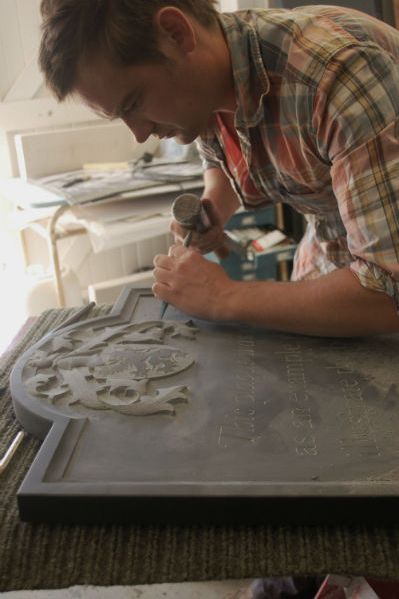 Then comes the drawing out and all the disciplines and lessons from the old masters that have quietly been passed from apprentice to apprentice through the years. They will need to know how very important it is to alter the letterform to improve the letter spacing or to begin again if it isn't quite working.
The apprentice will then learn design and general typography.
Finally (by this stage usually in their own workshop) they will learn how to deal with the client.
And throughout the whole time they will learn from their mistakes and be disciplined to make the changes to improve everyday of their working lives. They will have the experience to chose the materials wisely and mason them with care.
What sets us apart is that the whole process is hand made.
The carving is important, but it is only the tip of the iceberg. The design, the drawing out, the time spent with the client; these things are what really makes a headstone special.
The love and thought that goes into the headstones we make is always going to be evident in the end result.
I am always campaigning for an increased awareness in the art of commemoration. There is a choice out there, and there are many fine letter cutters in the UK making truly bespoke, hand carved headstones.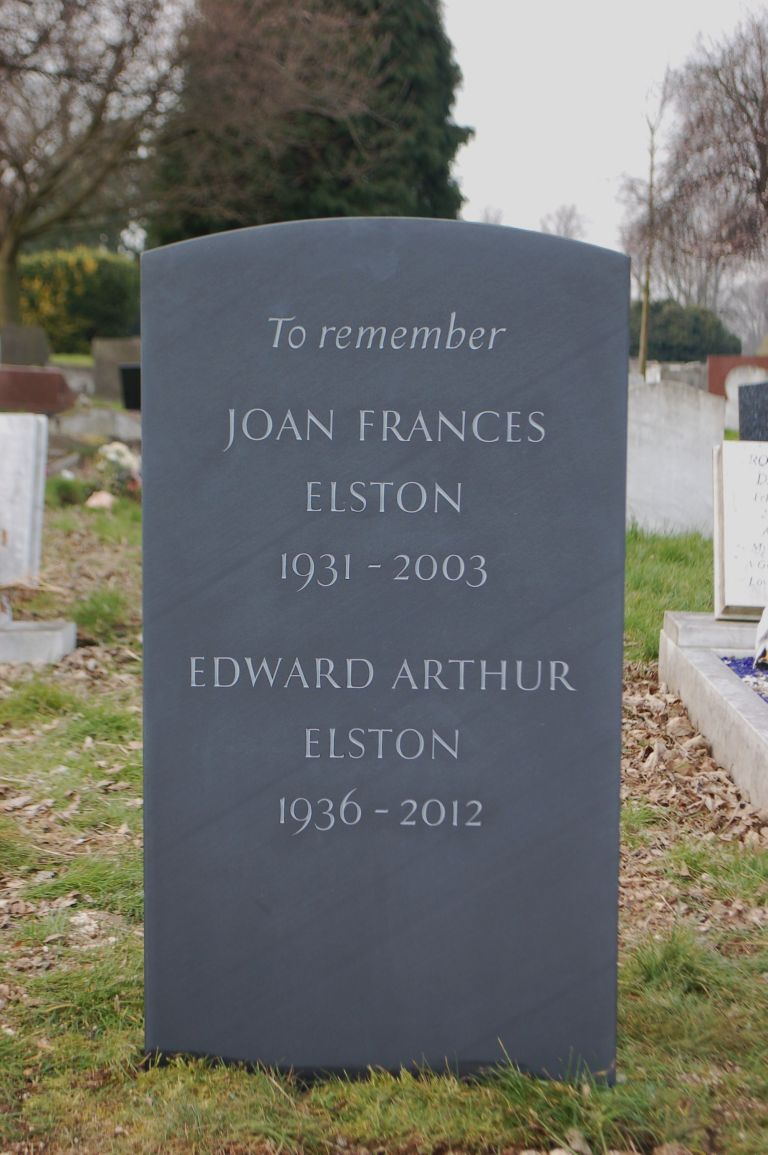 It is just a matter of spreading the word and encouraging funeral directors to support us.