It has been a great effort and it has taken us two years, but today we have reached our first milestone in raising our target of £12,000 for Maggie's, Oxford. We have sent £1000 to the fantastic charity, and we feel so happy. Thank you to Fran Hall from the Good Funeral Guide for helping us promote our book, and we hope to see reviews appearing in the National Churches Trust forthcoming newsletter as well as other journals.
In the past, when asked what I did for a living I always found myself mentioning my work involving architectural lettering, opening plaques and coats of arms whilst circumventing the most important part of my work: making headstones. Over the years, however, I have come to realise just how privileged we are as letter cutters to be making monuments that are so much more meaningful and vital than the more prestigious sounding 'other work'. Writing this book has given me a wonderful opportunity to share my knowledge and love of my work and in doing so helping raise money for Maggie's.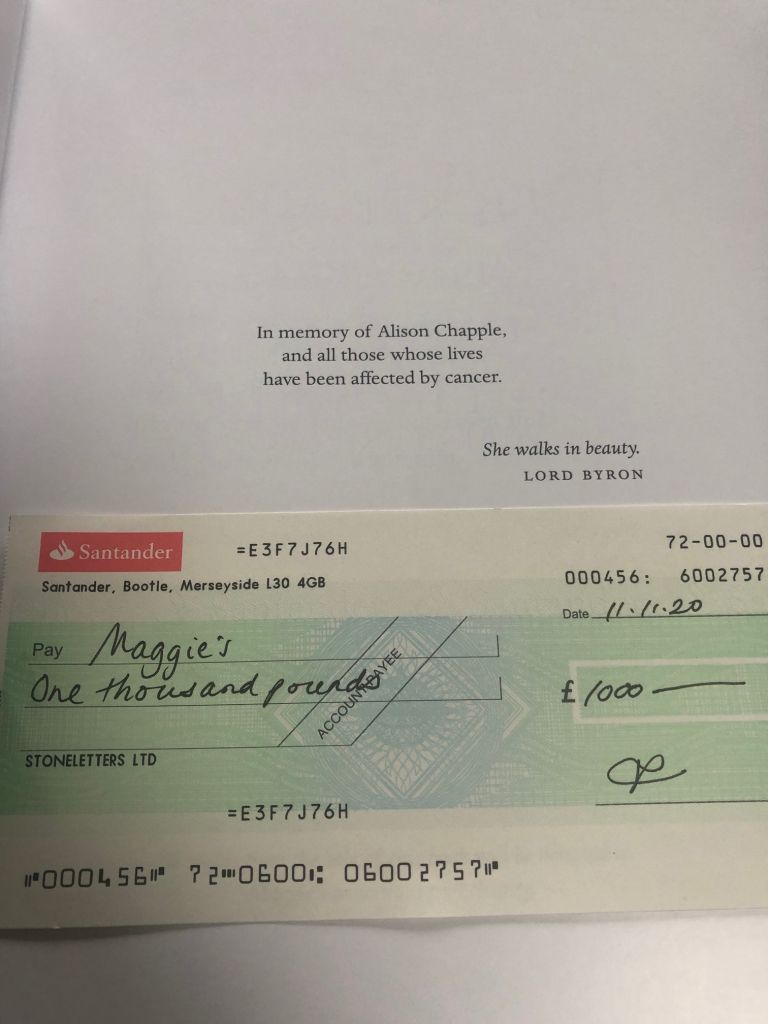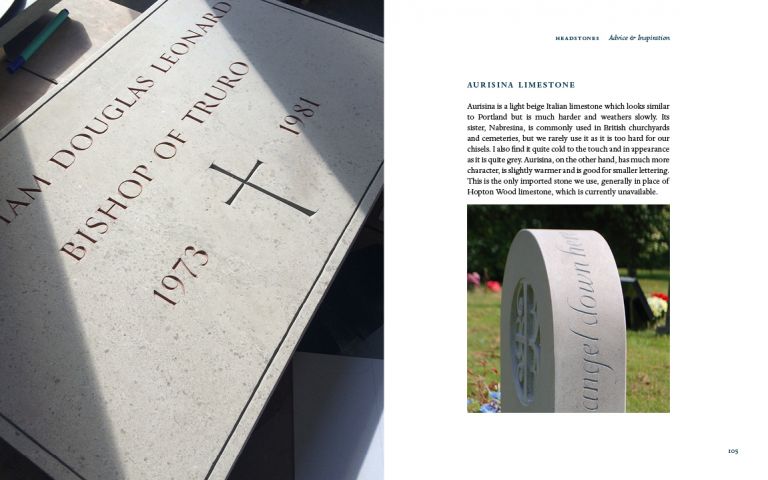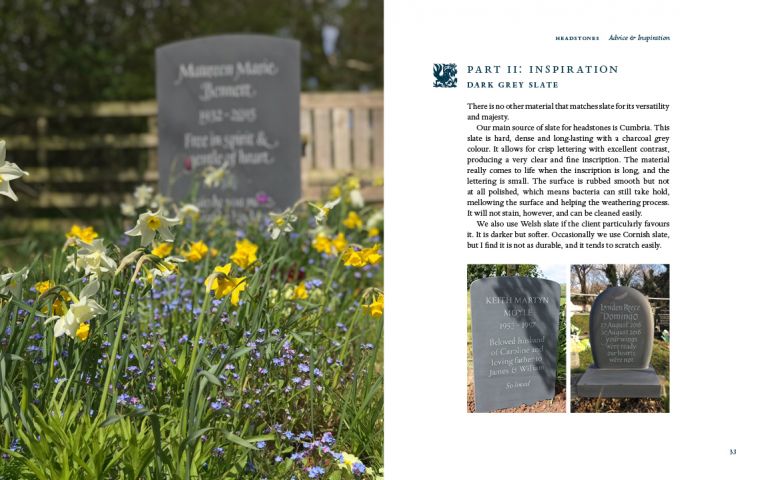 The book is dedicated to Alison Chapple and all whose lives have been affected by cancer. Alison dedicated her life to others, and was a loving and caring mother to Hannah and her siblings. We feel honoured to be raising money for Maggie's in her memory.
Please share details of our book with others and visit stoneletters.com/book for further information.