Holywell Music Room Stone Carving
Posted 30/09/09 in Workshop life
In December last year we were asked to submit a stone carving design for the stone plaque above the proposed new doorway of the Holywell Music Room in Oxford. The Holywell Music Room is one of the oldest purposely designed music halls in Europe. It was designed by Thomas Camplin, and opened in July 1748. George Frideric Handel performed here.
A fund-raising Appeal for £2M (Holywell Music Room Appeal) has been launched to extend and restore the Holywell Music Room, a Grade II* building attached to Wadham College and Oxford University. Architect John Melvin RIBA was appointed to design and oversee this restoration in two phases, phase one concerns the listed frontage and 18th Century entrance hall. Phase two will involve the provision at mainly basement level of the facilities needed to accommodate a public audience (none there at present).
The aim was to come up with a simple design incorporating the Wadham College shield to fill the triangular space. 'Contemporary, simple and Baroque' was the brief I was given.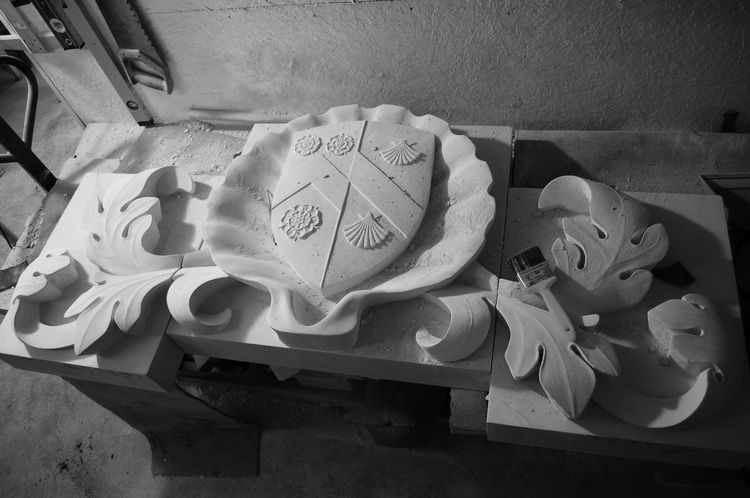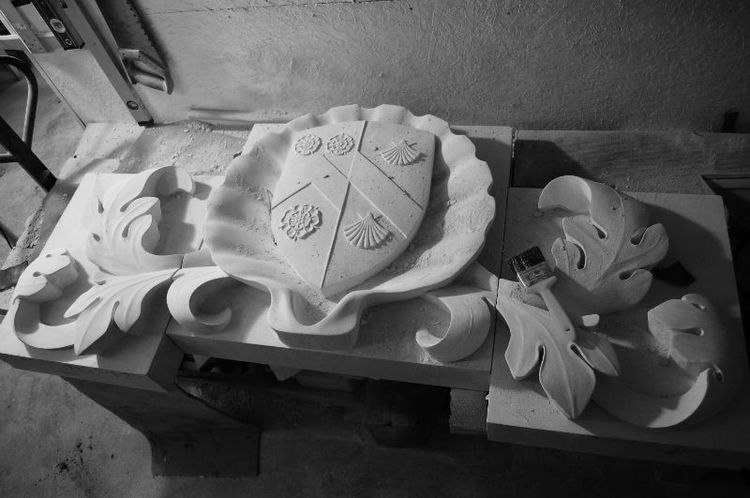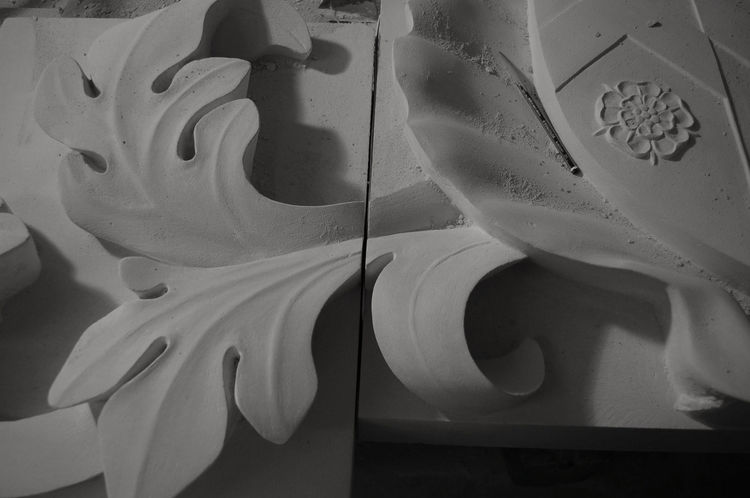 We decided on the scallop shell for its pleasing shape to hold the shield and its common usage within the baroque style. Acanthus leaves flow out extravagantly at each side. The stone is Portland limestone and it is about 1.8m in diameter.