How often do you see a freshly hand carved traditional headstone in a churchyard?
The answer is most likely to be hardy ever. Our hand carved traditional headstones are still unique in most churchyards.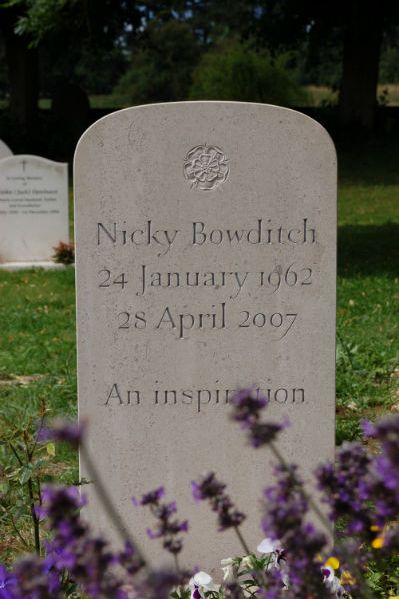 The above headstone was carved in Hopton Wood Limestone with a relief carving of a Tudor Rose at the top. The stone has a honed (unpolished) finish, and the lettering is finished with a light wash of paint to mimic the natural cut surface of the stone.
I meet very few people these days who don't despair of heavily polished black marble headstones with badly laid out and thoughtless inscriptions usually in gold.
But why do these mass produced imported stones dominate our churchyards and cemeteries?
They are cheap to make
There is little other choice
Many councils are more concerned with health and safety than the preservation of our British landscape
Good materials are expensive
People do not know there is another option
Funeral directors do not tend to be interested in promoting anything else
It takes a free thinking and passionate vicar to encourage people to erect fine headstones, and in a way it is here where the responsibility for the churchyards begins.
Occasionally you will find churchyards with a high percentage of handmade traditional headstones. This is usually partly due to the vicar encouraging the craft, but also because word spreads.
Countless clients have entered my workshop, relieved that there is another type of headstone to consider; they never knew there was another way.
There has been a revival in traditional, hand carved headstones in the past ten years but it is a slow process and they are still very much in the minority.
However we will keep on spreading the word. Ironically, it is technology which is spurring the revival: the internet has not only been an amazing tool for people to search for letter cutters, but also for letter cutters to advertise and compete with the machine made.
For more examples of unique, hand carved headstones, visit my headstone gallery.