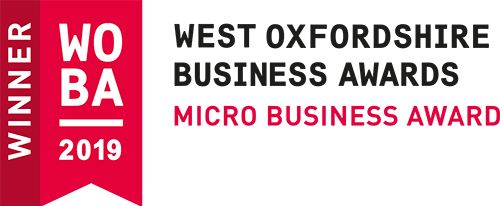 Last month we took the team to Heythrop Park for a grand gala black-tie dinner for the West Oxfordshire Business Awards Ceremony. We were down to the last three in the Micro-business category, but we never expected to win! What a wonderful surprise it was when Stoneletters was declared the runaway winner. The evening was a great celebration of business and a great boost for all of us. It was a chance for us to celebrate the success of our business as a team and to increase awareness of our craft. Having also won the Good Funeral Award in 2016, we are really proud of our small team.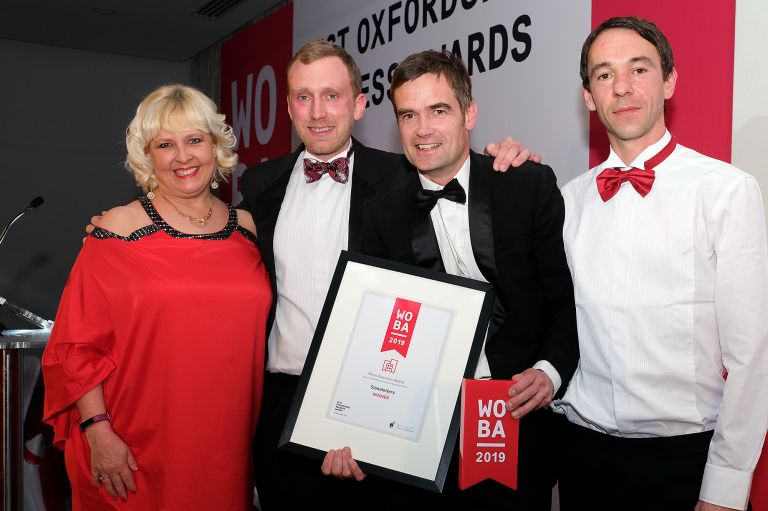 Below is the response I sent to the organisers of WOBA:
Everyone at Stoneletters was thrilled to be the winner of the WOBA Micro Business Award 2019. I remember when you interviewed us you asked us what winning the award would mean, and since then we've had time to think about it. The first thing that jumps to mind is how proud my late mother would be of us. From small beginnings in my parents' garage room to winning a prestigious award, she will be grinning in heaven!
We have always been confident in the quality of our work and the client relationships we build, but it is so good to have the overall viability of our business validated by a team of business experts. Since we started out, the business has grown organically with new apprentices following on naturally as we've grown in size, without any compromise in the intimacy of the work. It was great to speak to one of your judges at our table who spoke of the different strands of a business, and how we always tend to reply to the question " How's the business going?" with "We're very busy", and he questioned if that is always what we should be striving for. He helped us to feel confident in the phase we are now entering, where we are trying to give something back in the form of the book we are writing and to continue to campaign for increased awareness of the role that commemoration plays in bereavement.

We are so proud that a craft-based business such as ours can compete in a business awards category with much more commercial businesses, and are so grateful to WOBA for looking at the bigger picture and asking all the right questions so that you could really understand and appreciate our business.
Hannah Wessel