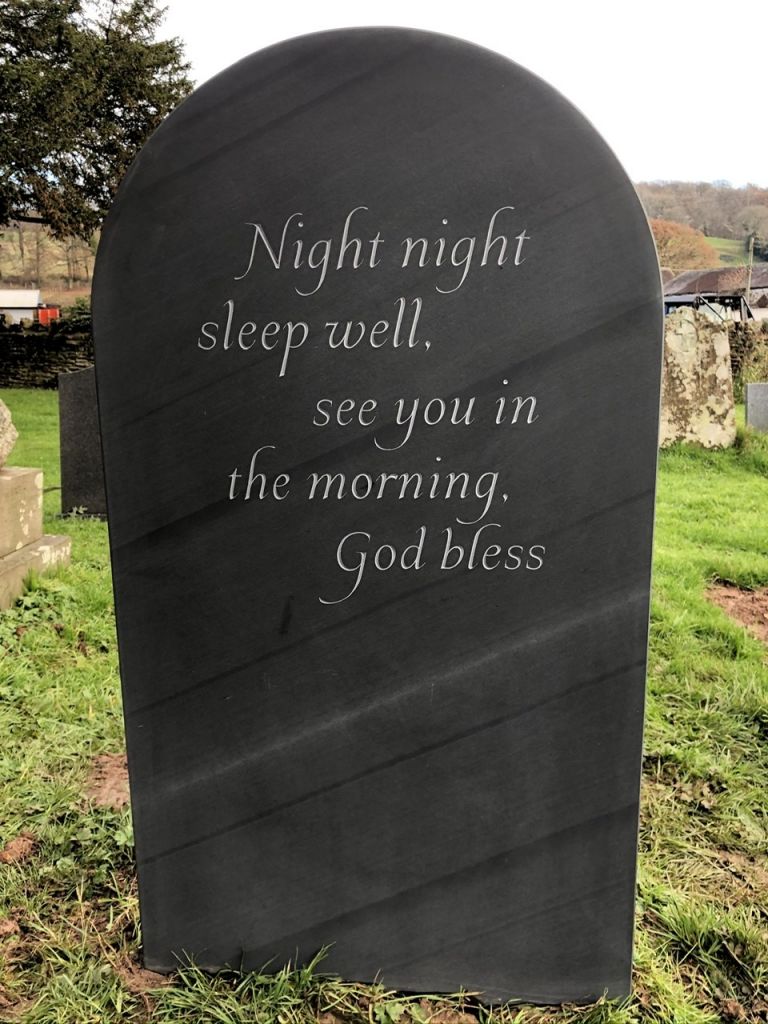 "Are there any of your headstones near me?" This is a question we are sometimes asked.
We are also asked, "Will you make and install a headstone near me?".
For the past twenty years, we have been making and installing headstones all over the UK. We have many headstones in London and in the South East, but we have traveled as far as Inverness and even overseas. Distance is not a problem and we are happy to travel to you.
Although there are many photographs of our headstones on the website, sometimes you might want to go and visit a headstone in situ. There is likely to be a headstone made by us in a churchyard or cemetery within a short driving distance of your home. If you wish to see a headstone made by Stoneletters somewhere in the UK, please get in touch and we will see if we can find a headstone near you.
If we cannot locate a headstone near you, you will be able to see many headstones in progress when you visit our workshop, and our new book is also an excellent source of inspiration.
In time we hope to make an interactive map of our headstones so it will be easier to locate a headstone near you. In the meantime here are some beautiful headstones and their locations, in case you are able to go and visit them.
Headstone in Cobham Cemetery, Surrey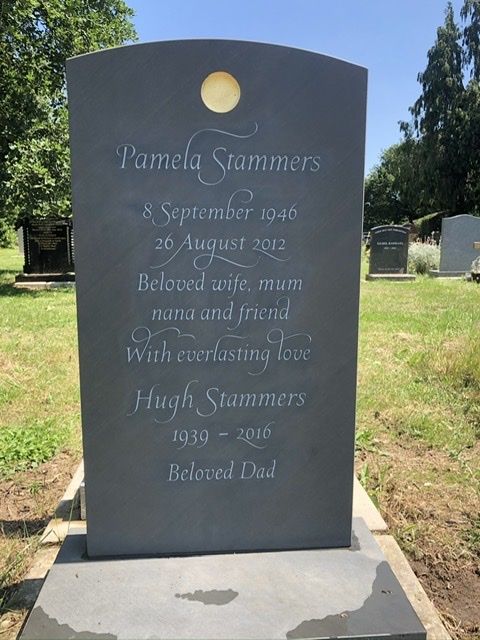 Headstone in Oakley Wood Crematorium, Warwickshire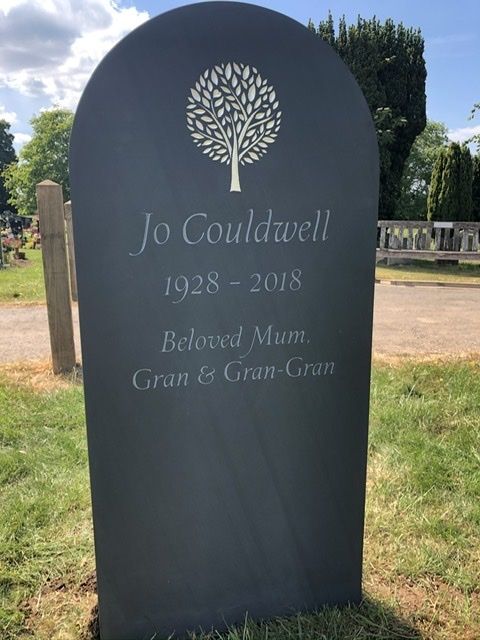 Headstone in St Mary's Bampton, Oxfordshire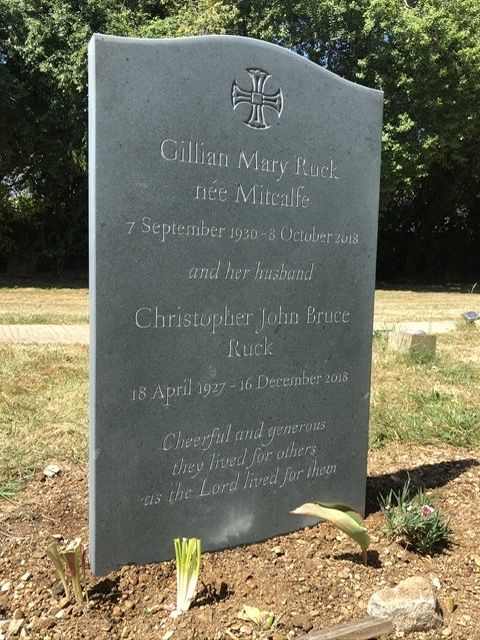 Headstone in Lymington Cemetery, Coventry
Headstone in East Finchley Cemetery, London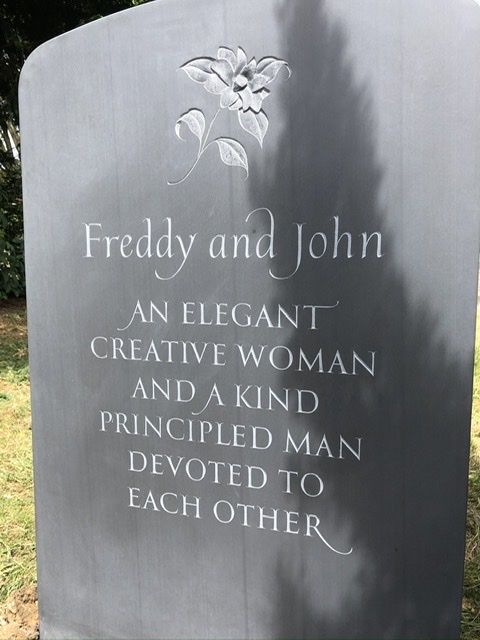 Headstone in Bandon Hill Cemetery, Croydon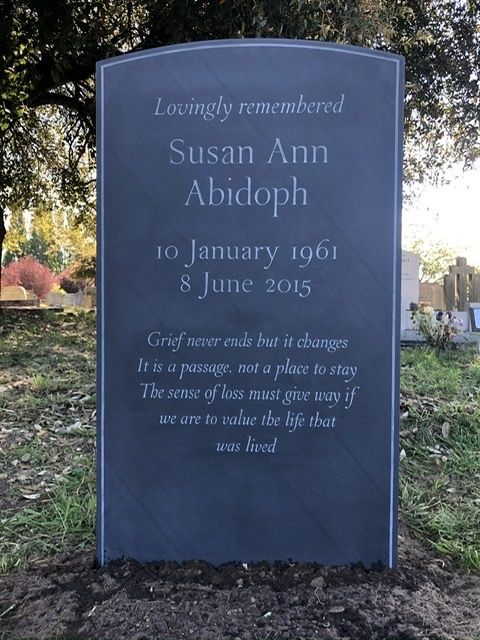 Headstone in Mortlake Cemetery, London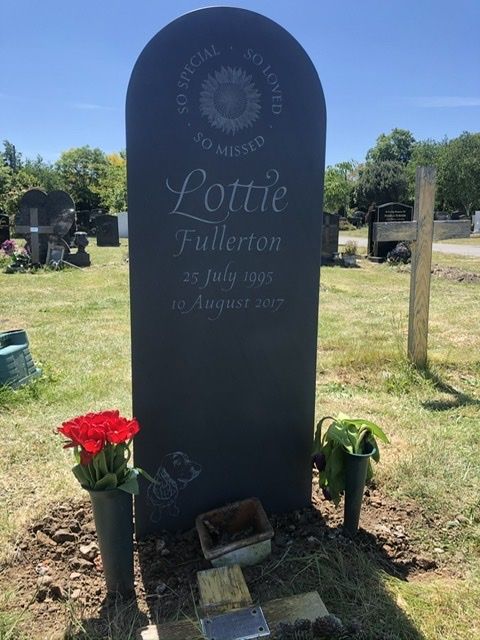 Headstone in St Mary the Virgin, Cottingham, Northamptonshire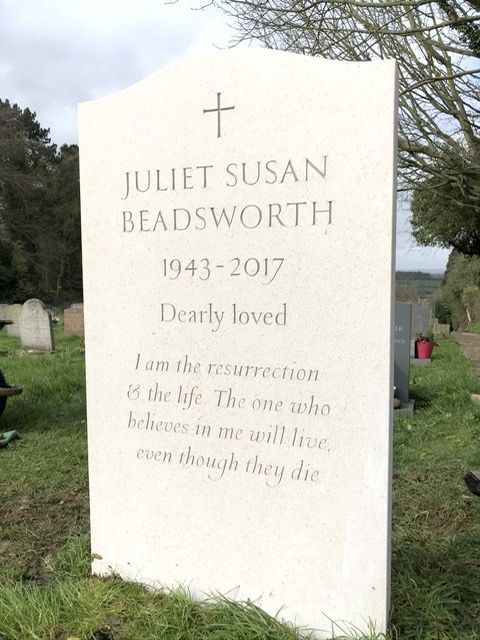 Headstone in St Michael's, Inkpen, Berkshire