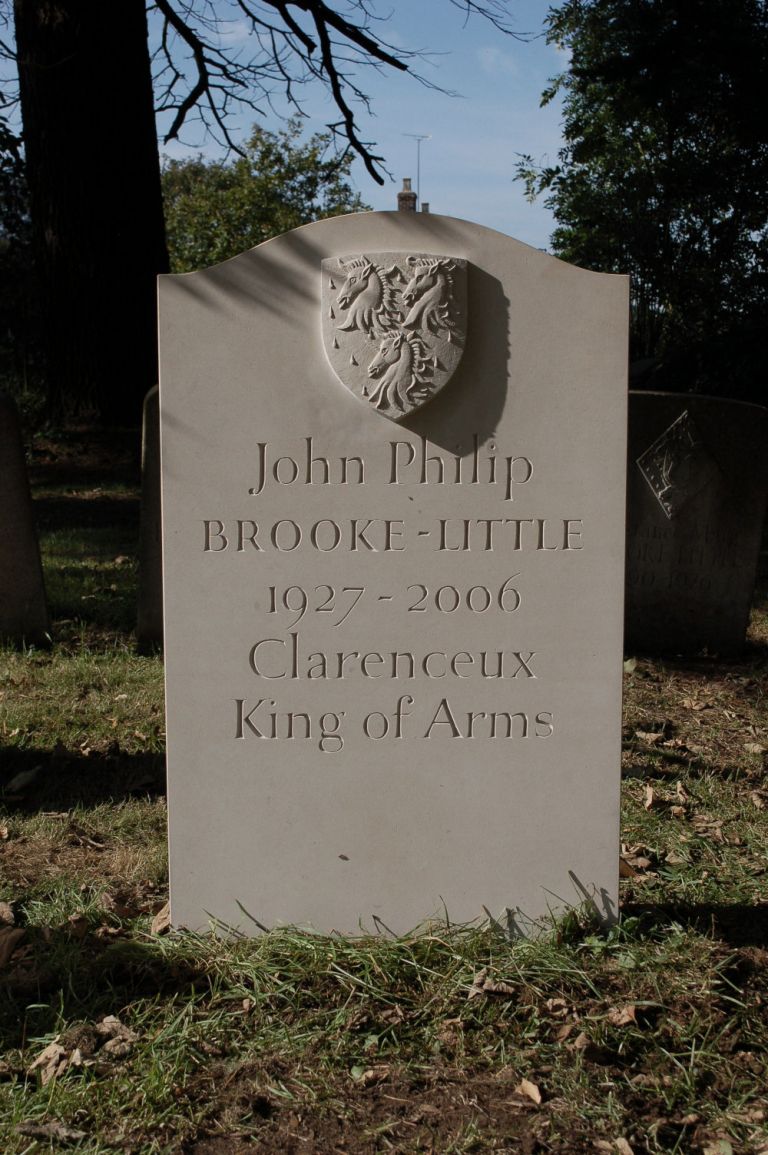 Portland Headstone with high relief shield.
Portland needs big and bold lettering. It also needs a bold carving. Here the shield is raised about 20mm from the surface of the stone creating an intrepid feel.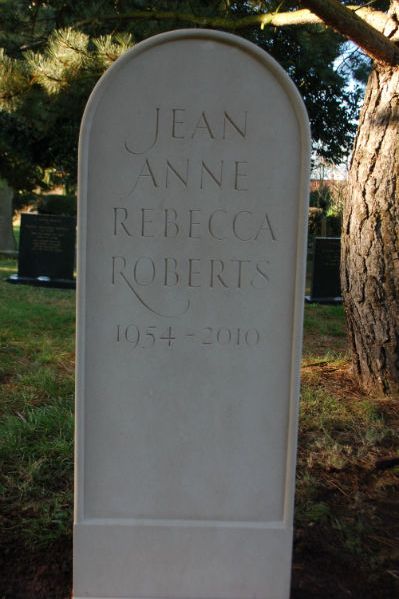 Traditional Portland Headstone.
This headstone has a raised bead running around the edge. Not only does it help to frame the wording, it has the additional benefit of helping to protect the face from the weathering process. The lettering is bold, but softened by the flourishes.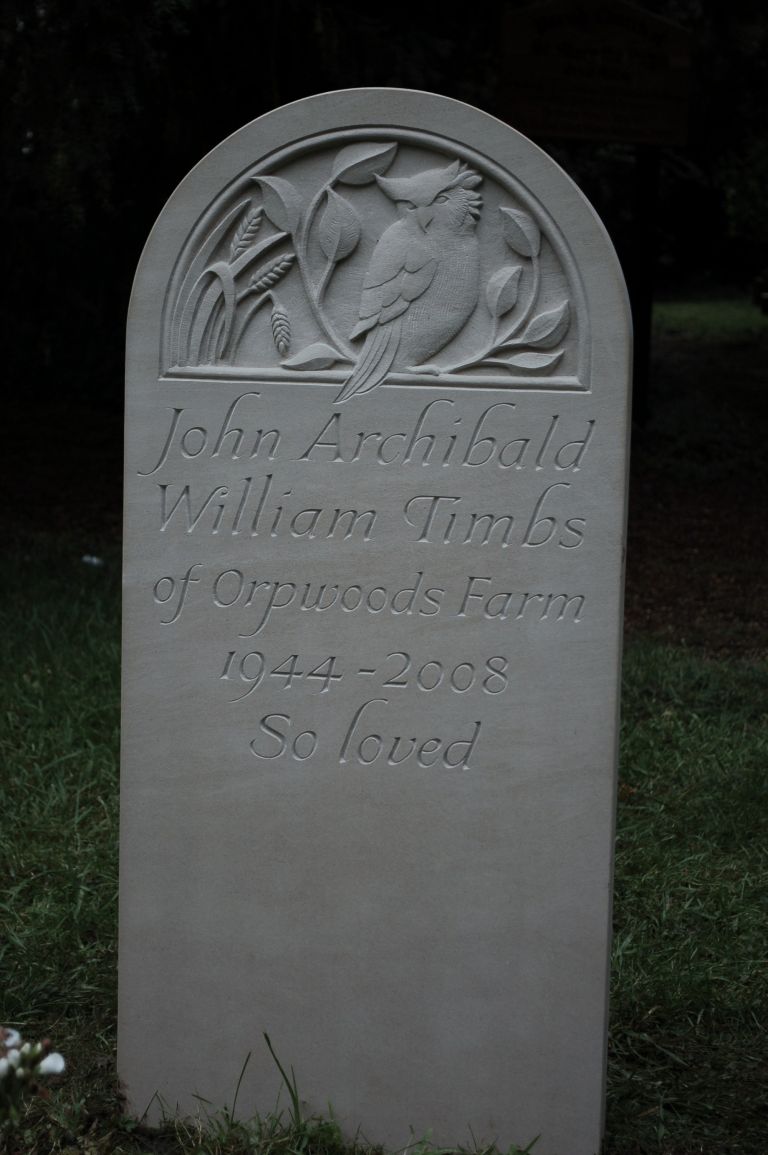 Bespoke headstone in Portland stone.
I was asked to come up with a design that incorporates some of the interests of the person the stone commemorates; owl breeding and farming. The carving will weather over the years and will improve. The contrast will increase as the stone ages making it more readable.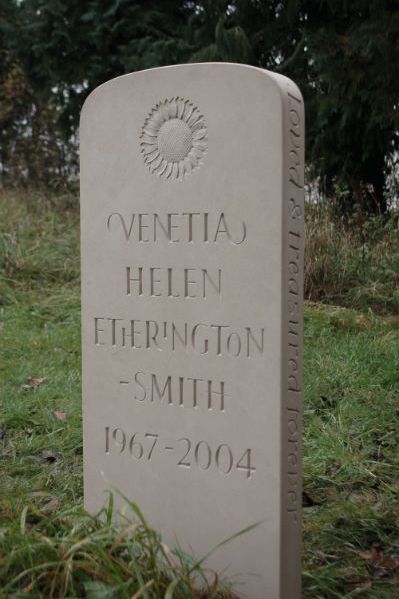 Contemporary Portland gravestone.
Too many words on Portland might result in very small letters, and small lettering in Portland will not last long. Therefore it is sometimes beneficial to use the top and sometimes the back. Lettering round the edge of a stone often draws one in to read it.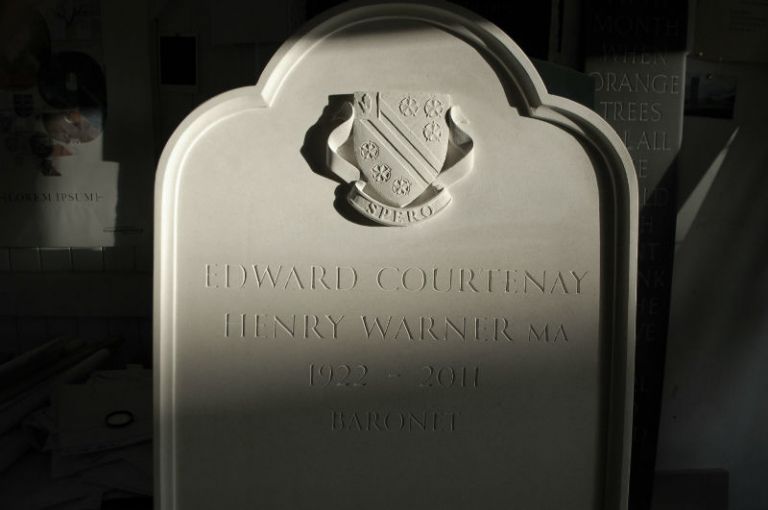 Conventional yet tasteful Portland headstone.
This large gravestone has a very traditional raised 'cusped' edge, which will protect the inscription in years to come. It is very decorative. It is formal yet fairly reserved and works well with the rather disciplined shield and scroll carving. The Portland is 4" thick giving it an 'unmovable' feel.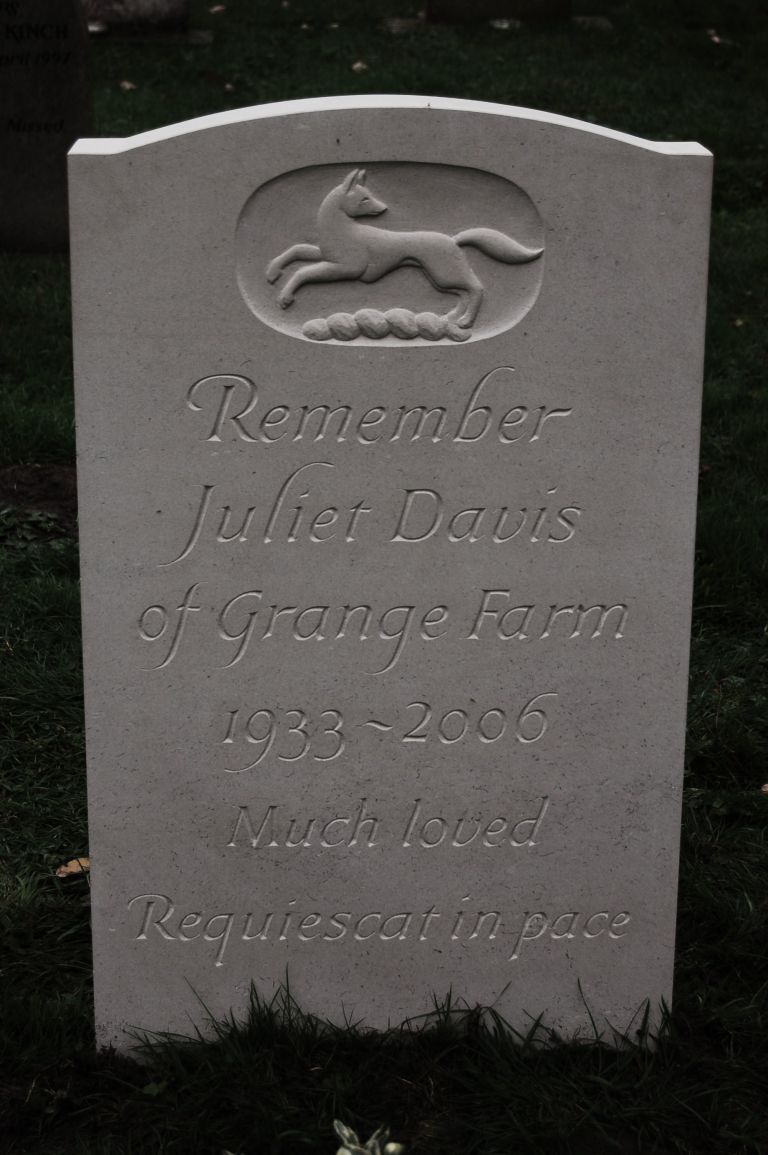 Tasteful Portland Headstone.
The rounded top with shoulders is an unusual shape but works well with the crest. The shapes we use for headstones are completely individual and none are the same.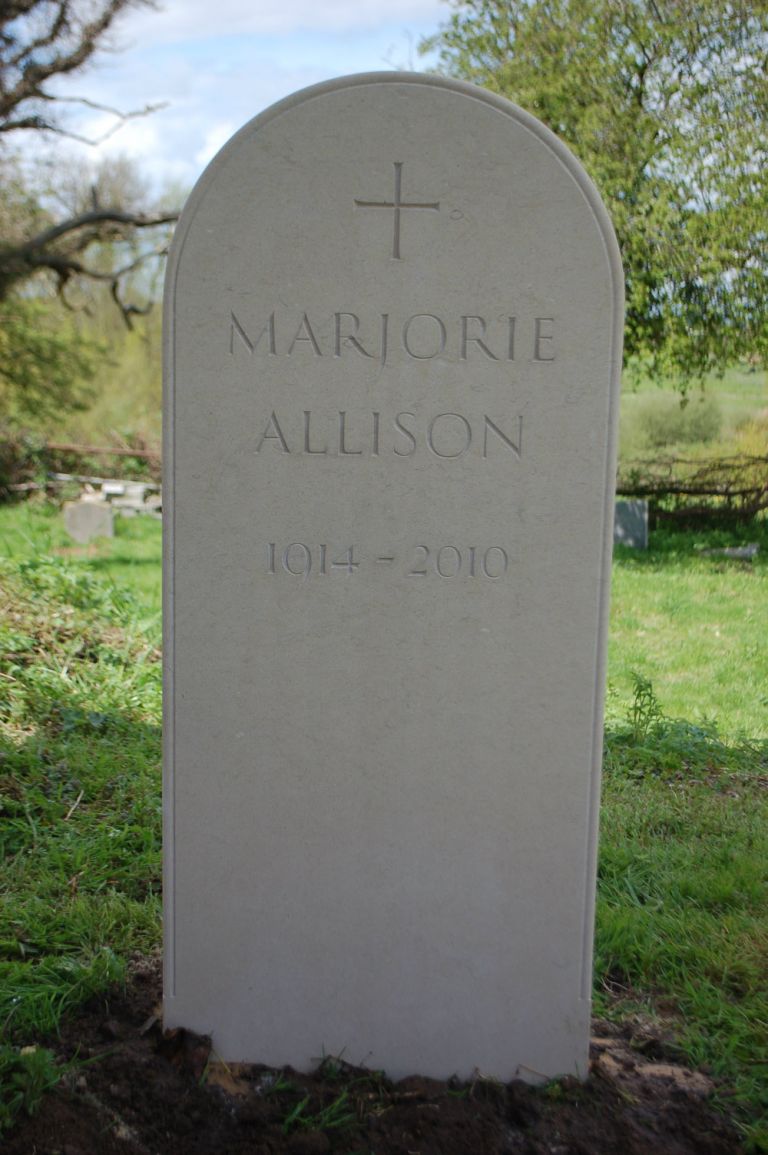 Simple Portland Headstone
Often the simple headstones are the most beautiful. Deeply cut lettering stands out clearly within the softly beaded edge.
For further examples of beautiful headstones visit our headstones gallery.