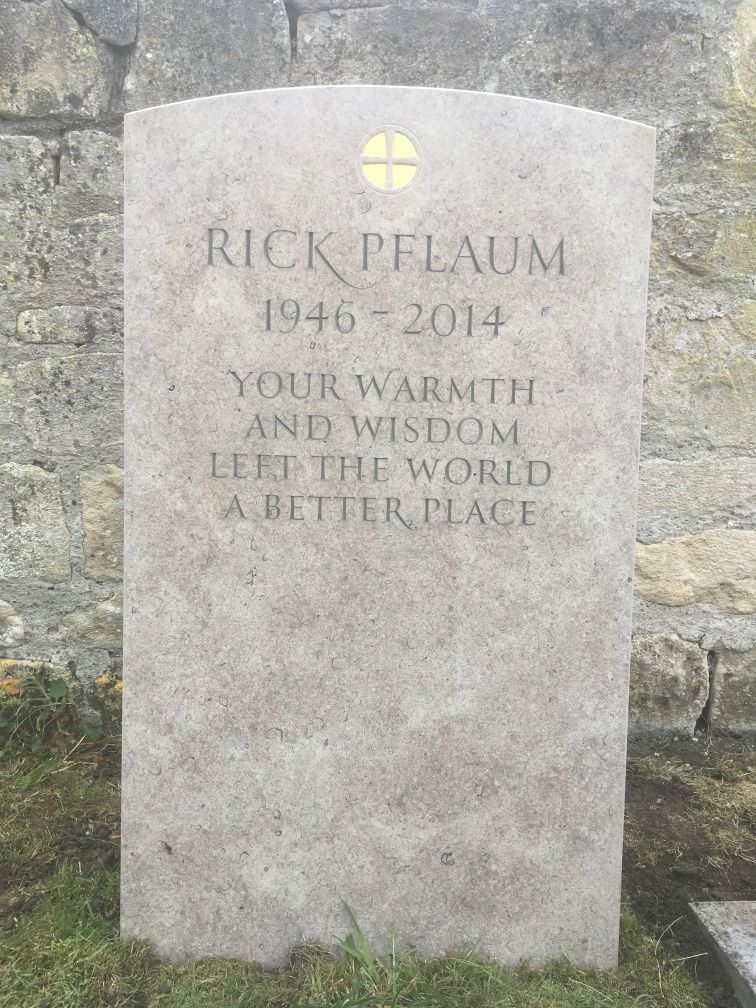 It certainly is a case of 'a thing of beauty is a joy forever'.


We received a review yesterday which really captures the ethos of our work. It is all about collaboration and care. The headstone is carved in Purbeck Limestone, with a honed surface, and features a cross at the top carved in sunken relief, with a gilded background. We use gold sparingly, but when it works it can be really effective. In this headstone, the gold really illuminates the cross and gives it depth.
Purbeck is a hard limestone from Dorset with a lovely even texture. It is honey in colour and heavily patterned making it a good choice for an old churchyard as it blends in from day one. We often darken the carved letters with a wash of paint so that they stand out against the natural markings. It can be hard to obtain in very large pieces.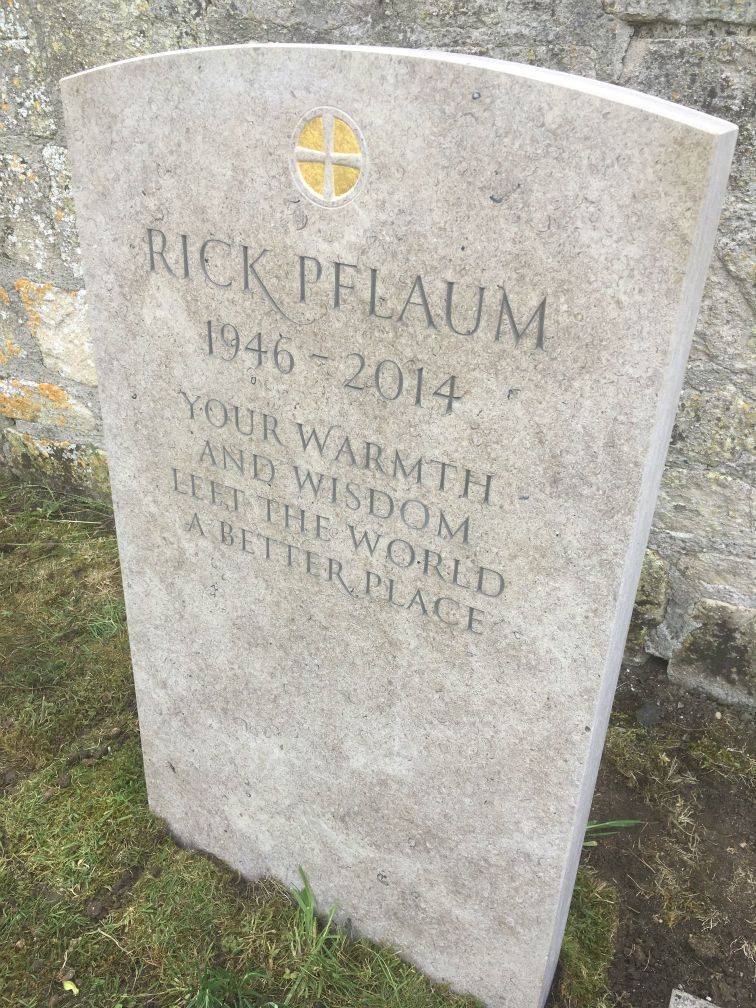 Below is the review:
I'm absolutely thrilled with Rick's headstone. It's been a labour of love. We took a long time to find a stonemason of Fergus's quality and aesthetic and though it's taken us ages to come up with the right design and epitaph (I'm determined to do everything very democratically with my children but it is means it takes forever to reach consensus!) it has resulted in a headstone even more beautiful and in tune with who Rick was than I had imagined. The roundel with cross against gold is just perfect - I really wasn't sure if the gold might make it too glitzy. But when I saw it in the churchyard against the Bath stone wall, which has flecks of yellow in it, it just looked as though the headstone emerged from it! Everyone in the family here and in America whom I've sent the photos of it to are so full of praise.

The reason I chose Fergus was for his quality of lettering and the beauty of designs I saw in the workshop. I was inspired by the examples there to just use Rick's name and the years of his birth and death. It looks so much better than the more conventional and elaborate full name and full dates. It can look like an old phone directory entry! I so appreciated the way we were given as much time as we needed ( a lot!) and Fergus was so good at picking up on exactly what were seeking via my rather circuitous ideas.
You can read further reviews of our work here.