Purbeck Limestone Headstones and Memorials
Posted 25/11/20 in The Headstone Guide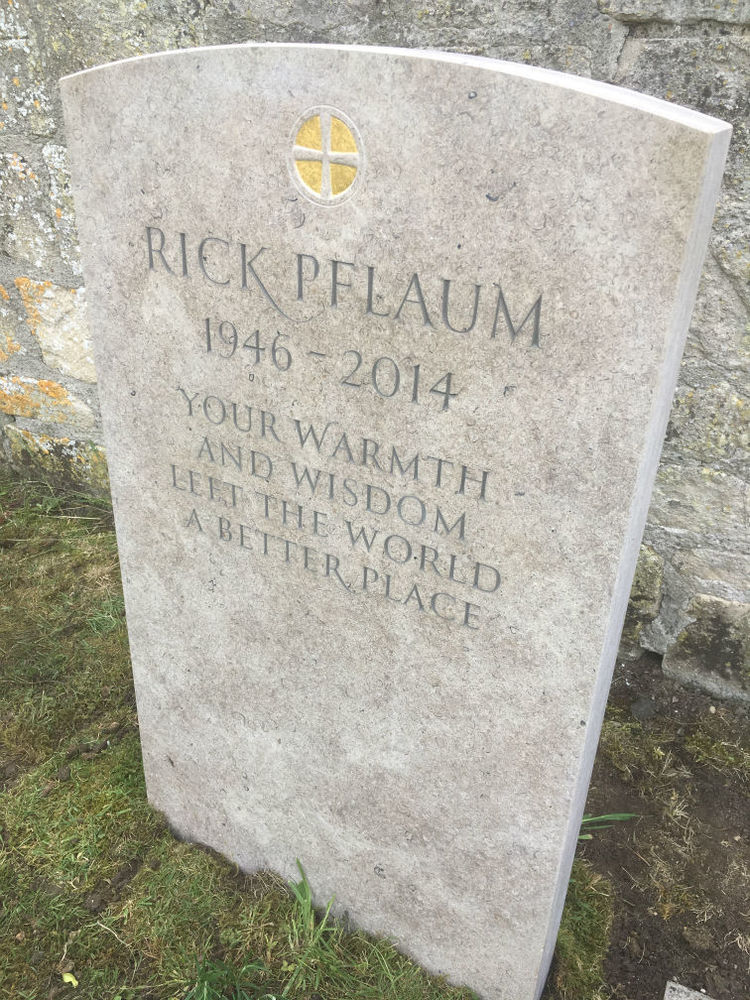 Purbeck is a hard limestone from Dorset, honey in colour and heavily patterned. Although I only carve a couple of Purbeck headstones each year and difficult to source, it can be worth waiting for, especially if you would like a stone with lots of character and variation, and one that will blend in with an old churchyard. Being harder than Portland limestone, Purbeck is a good alternative to Aurisina if you would like a light-coloured stone that can take small lettering. We tend to paint the lettering slightly darker than the stone to make it easier to read.
Photographs often display Purbeck headstones in different lights, giving them a different appearance so you may like to see a sample or a headstone in the workshop before choosing Purbeck. The natural markings have great variations and add to the character of the stone. It can sadly be hard to obtain in large pieces.
For further advice on choosing a headstone material see this blog post.