We make fine bespoke headstones and gravestones
You come across the words "bespoke headstones and gravestones" on almost every monumental mason's website. But are they truly bespoke? Were they made by hand with love and care from conception to completion? Were they made in close collaboration with the client, with no limitations imposed on the size or shape of the inscription?
I hope these stunning examples of truly bespoke headstones will change the way you think about the term "bespoke".
These gravestones are truly bespoke and unique, and I hope you will be inspired and moved by them.
1.Slate headstone with gilded sunken bowl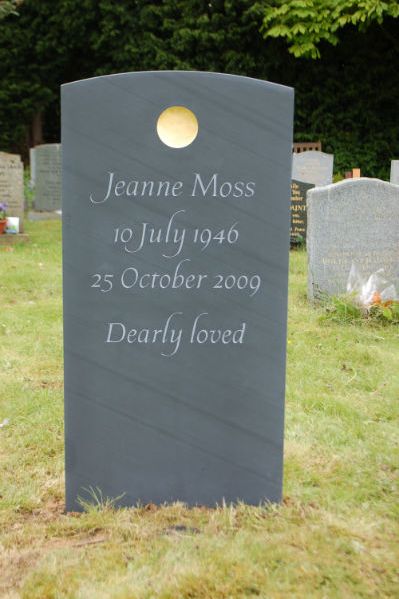 The sunken disc symbol can mean different things to people. Some view it as a symbol of eternity, but whatever the interpretation the symbol is calming and serene. It invites you to approach the stone and even feel it. The gold leaf must be treated with a laquer to protect it so that it does not come off.
2.Hopton wood limestone headstone with ligatures and nesting letters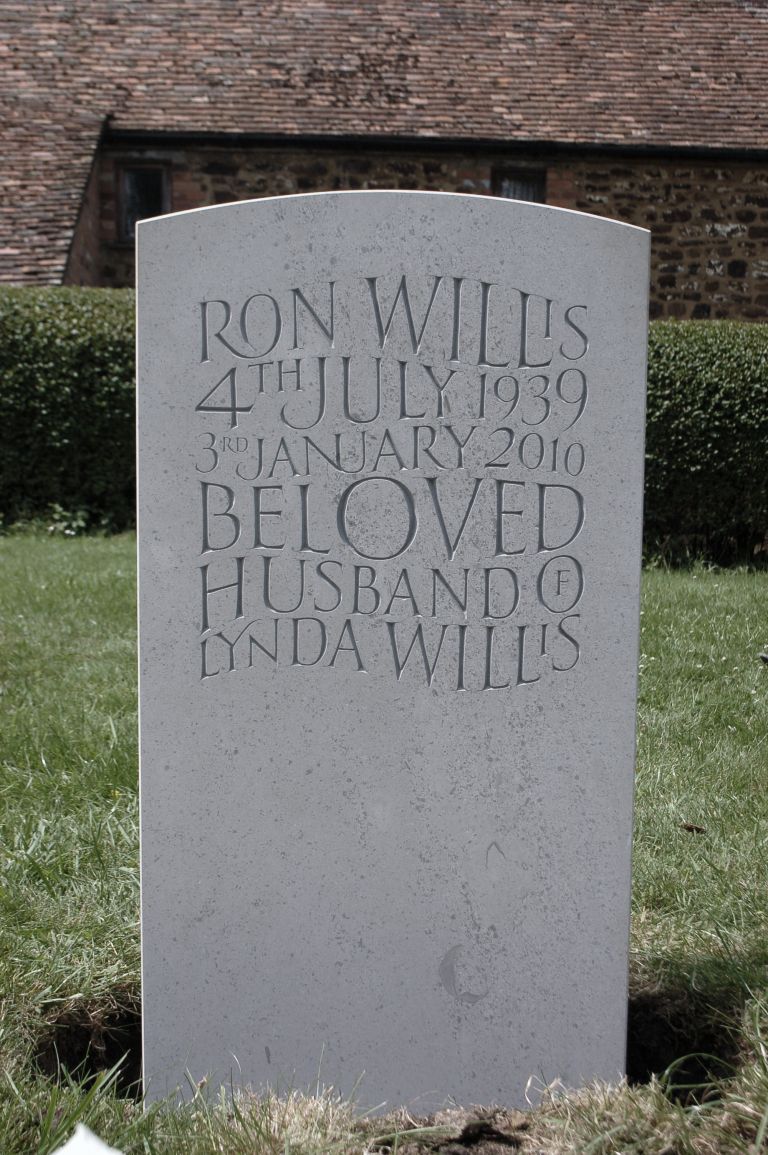 The bespoke lettering on this headstone is an example of the complete control you have over the letterforms when carving by hand. The lettering on this individual headstone was designed to be flowing and uplifting rather than just a record of names and dates.
3."Pebble" headstone with ornamental ligatures in Caslon inspired lettering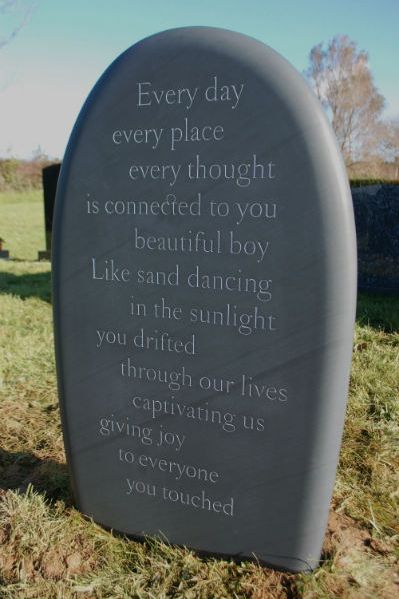 The back of a headstone is a blank canvas and I always encourage people to use it as well as the front. The lettering on this headstone is based on the Caslon typeface and is laid out so that it is inviting and easy to read with a flowing rhythm.
4.Fine epitaph in slate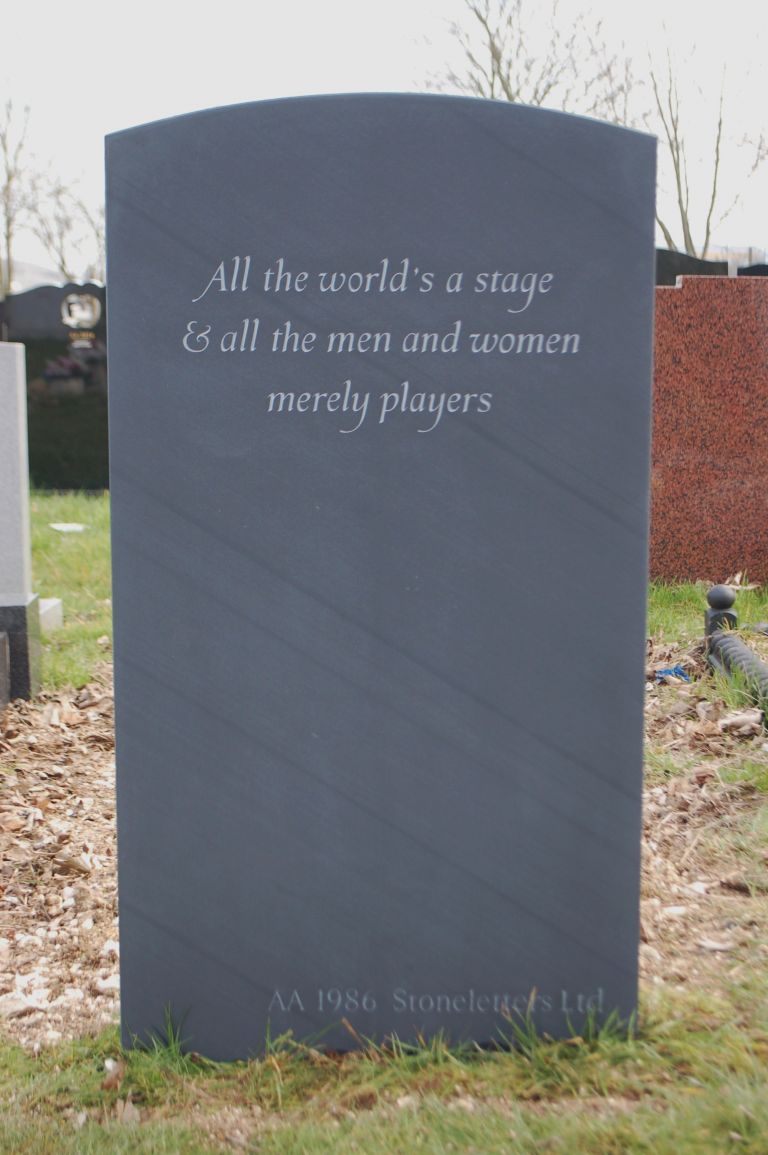 The epitaph chosen on this slate headstone speaks to everyone. In hundreds of years' time, this inscription will still be relevant and meaningful. Cemeteries are often a place where people visit for inspiration and contemplation. This headstone will never age or become dated, and it will be read and appreciated by people for a very long time.
5.Headstone with line carving of horse based on Bucephalus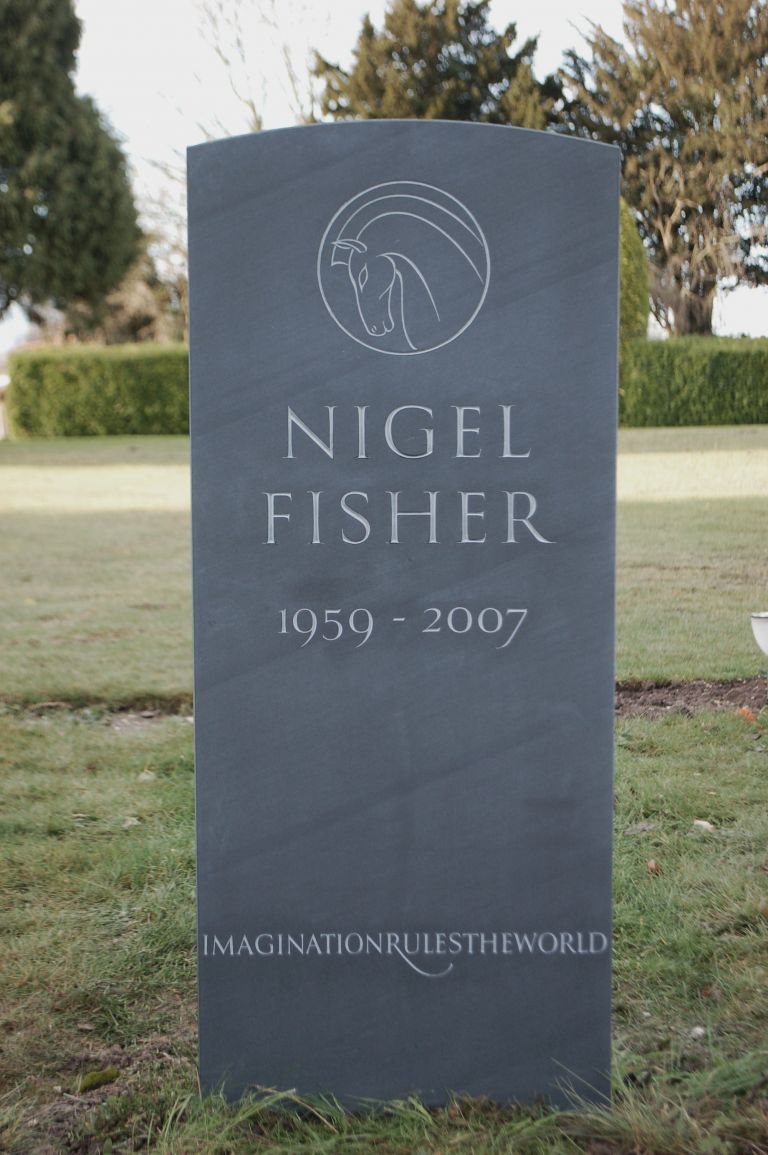 This line carving on this slate headstone is not just any horse but is based on Alexander the Great's horse, Bucephalus. He was one of the most famous actual horses of antiquity. For more information and images of Bucephalus click here. The line carving is bold, simple and stylised, and works very well in slate.
6.Nabresina headstone with fine lettering around the edge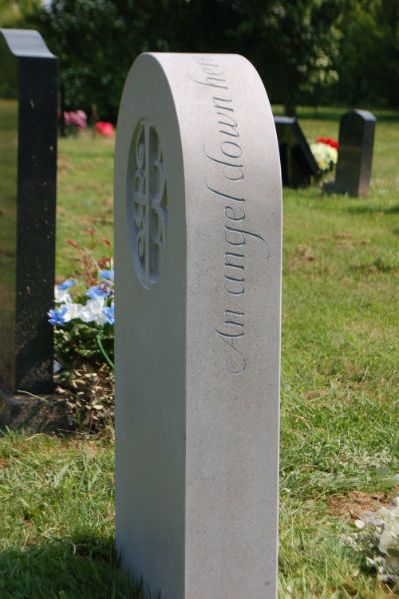 Lettering around the edge of a headstone can only be done by hand and is thus a mark of a truly bespoke headstone. When you use the whole of the stone like this and not just the front, the headstone becomes more than just a two-dimensional inscription, but more of a monument in three dimensions which invites you to walk around it and touch it.
7.Slate headstone with ten pointed star gilded in platinum leaf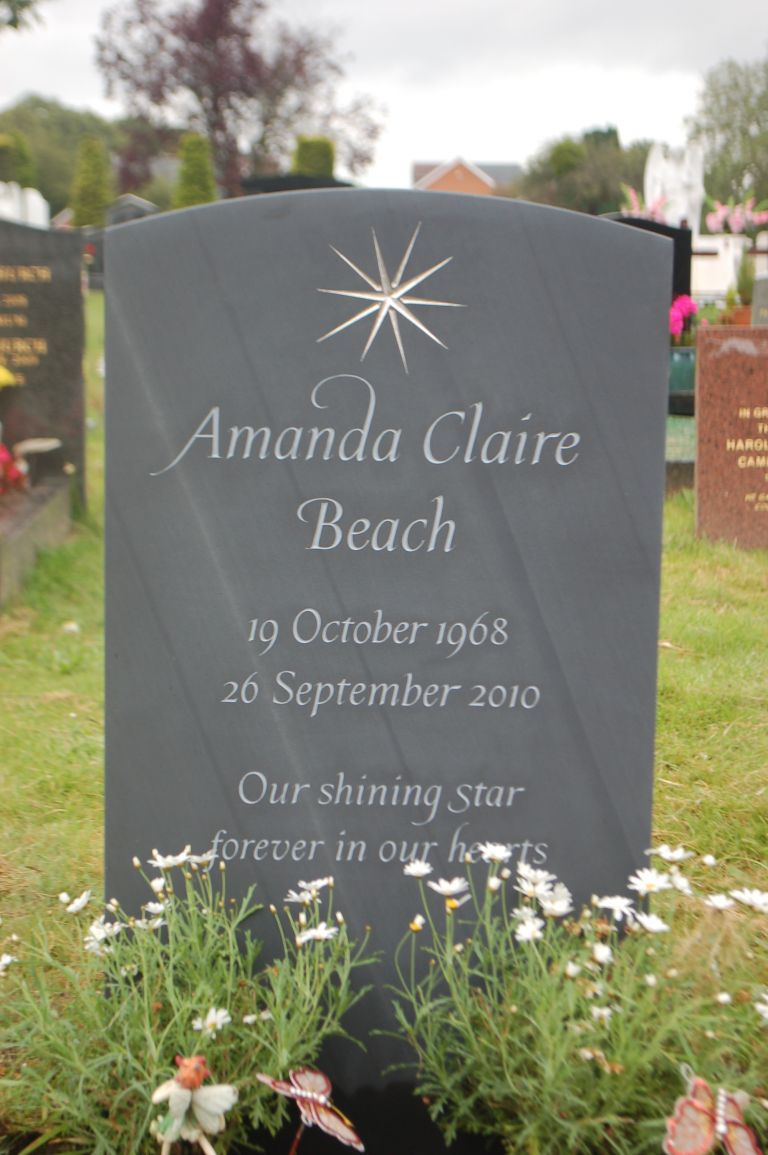 This beautiful, bespoke headstone incorporates a ten pointed star in platinum leaf as an alternative to gold. The silver colour contrasts very well with the darkness of the slate and really shines like a star.
For further examples and inspiration visit my bespoke headstone gallery